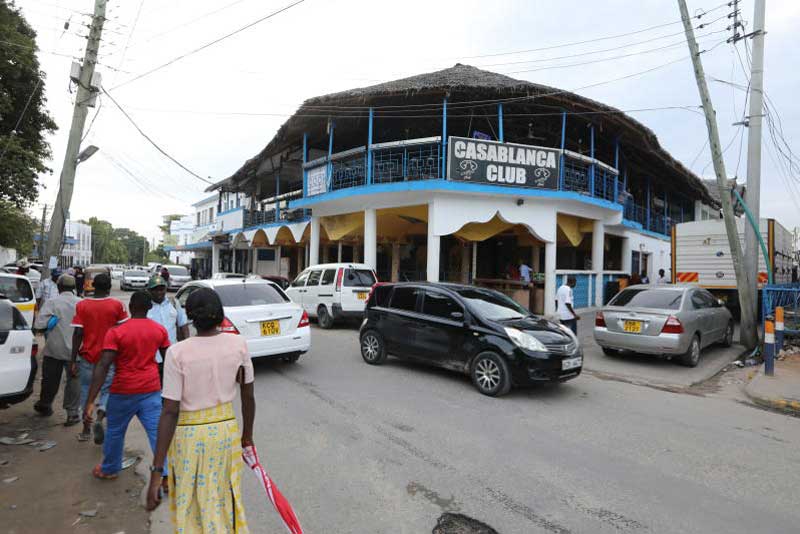 A popular 24-hour nightclub in Mombasa is embroiled in a tussle with the Wakf Commission of Kenya (WCK) for operating such business on property leased from the Muslim community.
The commission wants the operations of Casablanca Club stopped. It also wants to reclaim 10 other properties in Mombasa, Malindi and Lamu, which it claims are also operating businesses that are against Islamic tenets.
200 prime land
The commission lays claim to more than 200 prime land properties in Lamu, Malindi and Mombasa. They include 150 acres of land on which the Technical University of Mombasa stands, as well as the Tudor beachfront in Mombasa which have been leased out.
The commission, which administers the Wakf trust on behalf of Muslims, has moved to High Court seeking to eject Casablanca Holdings Limited, which operates the landmark Casablanca nightclub, on grounds that the proprietor operates a brothel and sells alcohol among other activities deemed to be against the teachings of Islam.
Read More
For decades, Casablanca Club was operated by the late politician Okoth Waudi and his family. He died a few years ago.
Wakf, according to Islamic law and Section 2 of the Wakf Commissioners Act, 1952, is a religious, charitable, or benevolent endowment or dedication of any property in accordance with Islamic Law.
Under Islamic law, Wakf (or Waqf) is regarded as a final gift to charity that a donor (wakif) can no longer claim. It is irrevocable and must be perpetual.
As an endowment fund, the Wakf is intended to support educational, promote Islam, build mosques, pay imams, promote other charitable activities and causes in support of poor Muslims.
The commission operates like a board of trustees managing various properties spread out in Mombasa, Malindi and Lamu.
These include mostly land on which the nightclub stands.
Some of the properties claimed by Wakf in Malindi also operate casinos, nightclubs in Mambrui and Malindi towns.
Meanwhile, sources at the commission that manages such properties on behalf of Muslims said they were targeting at least nine other outlets running bars and lodges.
Islamic tenets
Commissioner Juma Ngao said yesterday they were targeting properties hosting businesses that went against the tenets of Islam, adding that the commission directed the secretariat to seek court intervention.
"As a commission, we do not allow the operation of bars on our properties. We resolved in a meeting to reclaim Casablanca and nine other parcels hosting bars in Mombasa alone," Sheikh Ngao explained.
In the suit papers, the commission has also opposed charging of a suit property with National Bank.