Joho and Frazer discuss extremism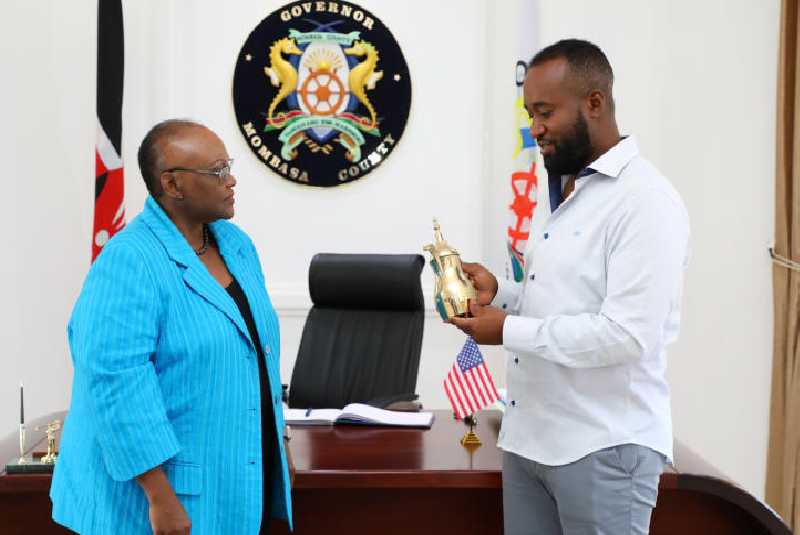 Mombasa Governor Ali Hassan Joho hosted former US Assistant Secretary for African Affairs Jendayi Frazer.
Details of their talks were scanty, but sources said Joho and Dr Frazer, who served in the George Bush administration, discussed ways of ending violent extremism in the region.
Frazer played a key role in ending post-election violence in Kenya following the bungled presidential elections in 2007.
They are said to have blamed extremism on unemployment and historical injustices during the meeting at Joho's office in Mombasa County.
The two later attended an event to mark Pwani Innovation Week. Frazer is a board member of MasterCard Foundation, which co-sponsored the event.
"Innovation is a critical tool in fostering economic growth in counties and countries alike. That is why Pwani Innovation Week is key initiative by county governments," Frazer said.
Joho said his administration would set up a fund to support innovators and called on the private sector to join in the efforts.
"We have many youth with various skills. They need an opportunity to make the best out of their skills. I urge innovators to come up with proposals that can be funded to benefit them and the county as a whole," he said.
Fireworks at Mwilu's trial
Lawyers representing Deputy Chief Justice Mwilu want British lawyer barred from holding brief for the State.