The shameful call of nature in Tana River County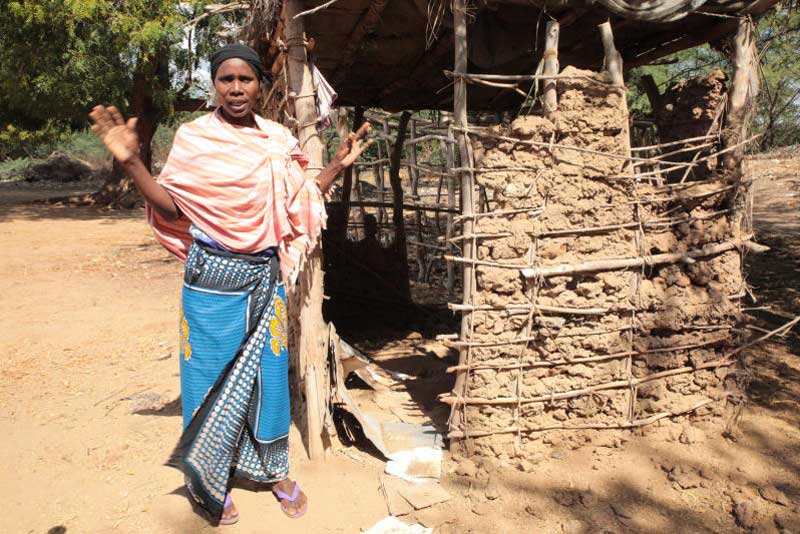 Six years since she got married, Fatuma Amina is yet to step into a toilet in her homestead located in Makere, Tana River County.
As a daughter-in-law, and with the homestead having a single toilet, it is an abomination for her waste to mix with that of the parents-in-law. Cultural taboos also prohibit faeces of children from mixing with those of elders.
"We cannot use the same toilet. It is the culture and has to be respected. It is unfortunate that most homesteads either have a single toilet or none, and we are left on our own," she narrates.
The only option for women and young girls is to relieve themselves in the fields, bushes, forests and other open spaces. This is known as open defaecation.
"As you can see bushes are far and we have to walk a kilometre to access them mostly in the evenings. This poses a danger to us," explained Amina.
According to World Health Organisation (WHO) defaecation in public not only impacts human health, environment and safety, but has a significant impact on dignity.
"This is especially true for women and girls in developing countries who have to face the shame and loss of privacy of defaecation in public on a daily basis," it states.
Other factors also contribute to open defaecation. "These areas have loose soils, leading to many toilets caving in and risking our lives. We therefore prefer to go to the bushes," another person disclosed.
Ministry of Health statistics show latrine coverage in Tana River County is approximately 43 per cent. Over 55 per cent of people there still practice open defaecation.
As Kenya joins the rest of world to commemorate World Toilet Day 2018, which is about taking action to ensure everyone has a safe toilet by 2030, majority of the counties are struggling with open defaecation. The theme of this year's event which will be hosted by Isiolo County is, "When nature calls, we need a toilet".
Cabinet Secretary for Health, Sicily Kariuki will launch the event at Ramadhan Primary School in the presence of Isiolo Governor Mohamed Kuti. Mr Kuti is also the Council of Governor's Health Committee chairman.
According to the ministry only Busia and Kitui counties have attained open defaecation-free status.
Nearly six million Kenyans have no access to sanitation facilities.
Globally, WHO and Unicef reveals 892 million people practice open defaecation, 1.8 billion people use a drinking water source that could be contaminated with faeces and 4.5 billion people live without a safe toilet.
This means human faeces, on a massive scale, are not being captured or treated, thereby contaminating water and soil that sustain human life.
In Tana River County, the few who own toilets guard them jealously. "I built the toilet near my house purposely to monitor who wants to use it. The previous one was filled in less than two months after my neighbours used it daily," said Ali Babo Jilo.
Salima Bamara's family was lucky to have a toilet, but unfortunately it was destroyed by floods.
"Our toilet was destroyed in April, forcing us to go back to the bush," she said.
Lawrence Nzai, Sanitation and Hygiene Programme Officer at World Vision Kenya, said cultural beliefs in the county have compromised uptake of sanitation programmes.
Nzai said during the rainy season, water washes faeces from the field to rivers or other water sources. [Additional reporting by Ali Abdi]