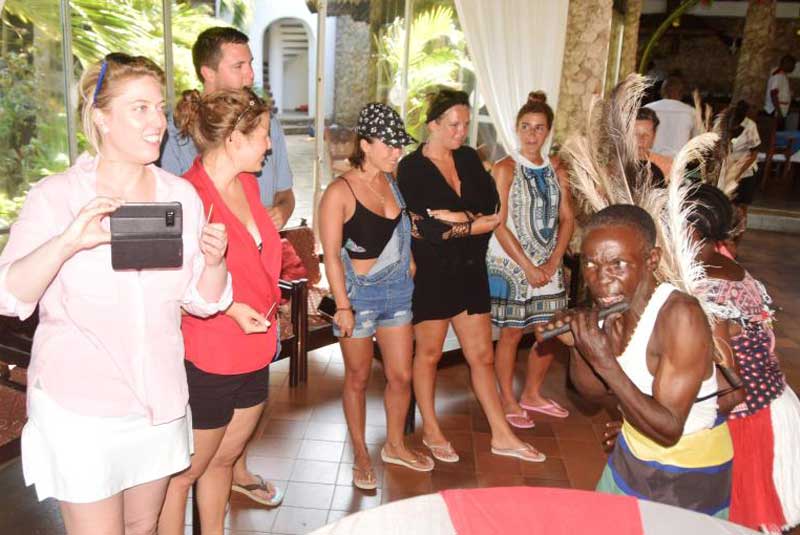 Over 8,000 tourists arriving in chartered flights are expected in Mombasa between November 2018 and March 2019.
A five-month high season for such flights out of Europe.
Principal Secretary in the Ministry of Tourism, Mr Joe Okudo said that the expected arrivals will boost tourism in the coast.
He was speaking during a grand reception to welcome Polish Airlines at the Moi International Airport, Mombasa on Saturday night.
The PS added that the government is reviewing Charter Incentives Programme (CIP) to incorporate low cost carriers and scheduled flights in order to boost tourism numbers into the country.
Read More
''This move would not only strengthen our destination's brand visibility as a whole in the source markets but increase visitor numbers. It will allow us to venture into joint marketing initiatives with the airline operators and the travel agents' consortia,'' he said.
Okudo added that the Polish market remains one of the most vibrant and has continued to grow its share with last year bringing in 11,947 visitors up from 9,572 recorded in 2016, a 24.4 per cent increase.
For the last eight months (January-August), arrivals from the Polish market was at 7,504 up from 6,782 visitors in the same period last year translating to a 10.6 per cent increase.
Also in attendance was the Mombasa County chief officer in the department of Trade, Mr Abdulwahab Mbarak who represented Governor Hassan Joho.
The maiden flight from Poland touched down at the airport at exactly 8.44 pm on Saturday night from Warsaw with 252 tourists on board.
They were welcomed to a water canon salute by the Kenya Airports Authority (KAA) fire brigade, madafu drink, traditional dances among other pleasantries.
The new charter flight operated by Tui Poland will be flying into Mombasa twice a week, translating to about 500 visitors to the Kenyan coast each week.