British to support WW1 commemorative event in Taita Taveta, says Samboja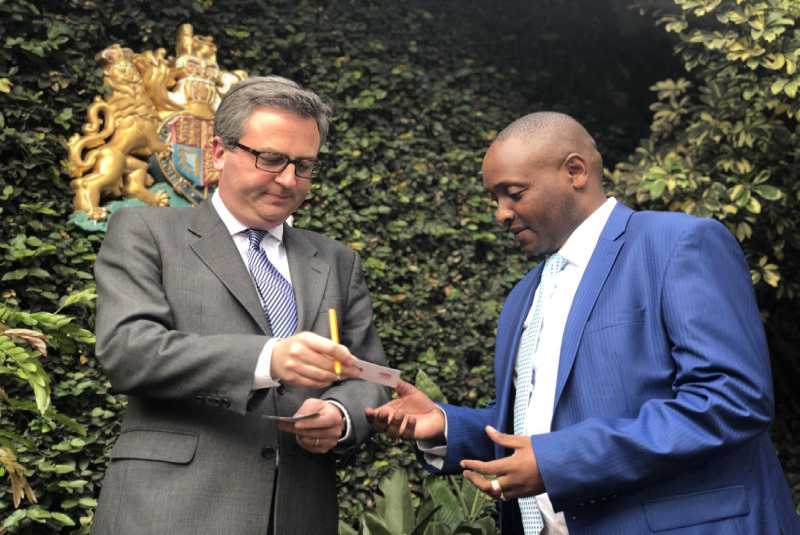 The British Government has pledged to give financial support to the World War 1 commemoration to be held in Taita Taveta County this year.
The world will commemorate the event on November 24 and 25.
According to the county administration and tourism players, the event would improve tourism activities in the region, which hosts the Tsavo East and West National parks.
World War 1 was fought between Britain and Germany between 1914 and 1918. The county was the epicentre of one of the battles.
Governor Granton Samboja said British High Commissioner Nic Hailey had agreed to support the commemoration.
Urban centres
The governor also said the UK High Commissioner had said his government would carry out a programme to develop urban centres in the county.
Mr Hailey assured the county chief executive, who paid him a courtesy call yesterday at his Nairobi office, that he would attend the commemoration.
Mr Samboja said the county government would work with the British Government to realise meaningful development.
Elsewhere, Sarova Hotels has developed a new product to boost domestic and foreign tourism ahead of the World War 1 celebration.
Apart from initiating battlefield tourism recently, the hotel has erected a monument at Mwashoti Fort World War I site at Sarova Taita Hills to commemorate African soldiers killed in the war.