Pakistani businessmen convicted, to leave Kenya in 72 hours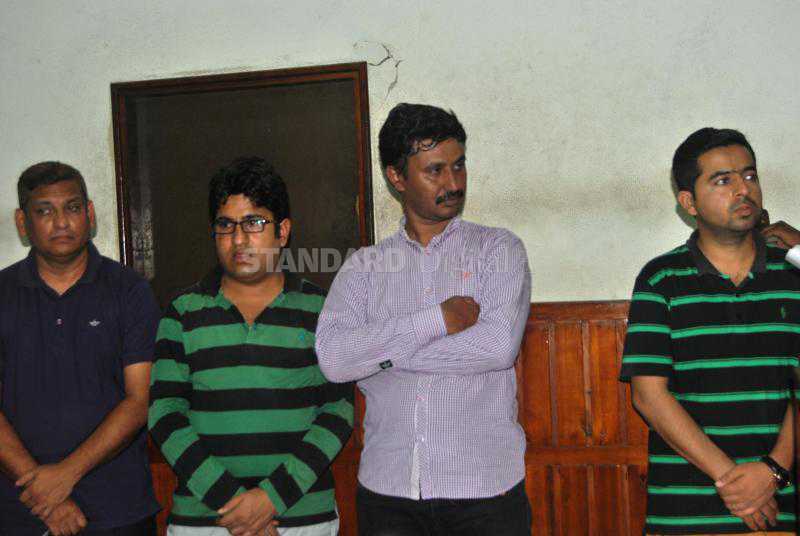 Four Pakistani businessmen charged with working in Kenya without permits have admitted they entered the country as tourists on three-month visas.
Saleem Initiaz, Siwai Singh, Kamaan Deef, and Mohamed Taslem yesterday told Resident Magistrate Edgar Kagoni that they were misled to apply for tourist visas instead of work permits from the Immigration Department.
The four are directors of MK Global Limited, RN Global Limited, and Focus Trading Limited, which import rice.
The accused, through their lawyer Pascal Nabwana, pleaded with the court for pardon and unconditional discharge and promised to leave the country within 72 hours of their discharge.
The four were among 11 Pakistanis who had been arrested and detained by police last December over allegations of tax evasion and illegal business practices.
The magistrate slapped the accused with three-month jail sentences with an alternative fine of Sh50, 000 to be followed by repatriation.
Senior Prosecutor Jamii Yemina said the Ethics and Anti-Corruption Commission (EACC) and Immigration Department had confirmed that the Pakistanis were working in Kenya illegally.
It was alleged that on January 9, 2018, the four engaged in employment without work permits from the Immigration Department.
On February 21 they denied the charges before Kagoni, who released them on Sh200, 000 cash bail each and ordered that they deposit their passports with the court. Kagoni directed the police not to arrest the four, whose visas were due to expire in a week.
Six other Pakistanis, initially under investigation for terrorism, tax evasion, and money laundering, asked the court to discharge them because the police had failed to link them to any crime after months of investigation.
The Pakistanis accused the police of treating them unfairly and linking them to crimes they could not prove.
Nabwana accused the police of being eager to link Muslim foreigners to terrorism without any evidence.
However, Yemina said the police were still investigating their cases and might prefer charges against them.