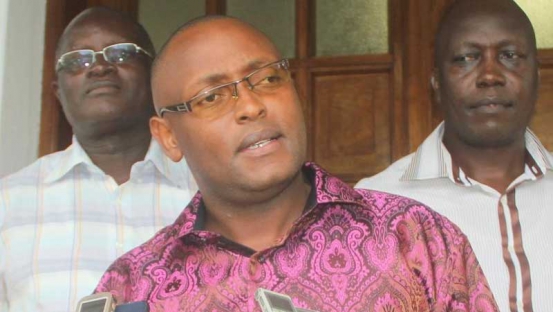 According to county and national government officials, the facilities without titles include Voi County Referral, Wesu and Taveta sub-county hospitals.
County Governor Granton Samboja was shocked to learn that such public health facilities had no title deeds.
The managers of the health facilities and adjacent communities have differed over the actual boundaries, the new governor was told.
Governor's visit
Samboja and his deputy Majala Mlagui visited the health facilities and met health workers to establish the challenges facing them.
"Wesu hospital has no title deed and residents bordering the facility have persistently been encroaching on its land. We need land ownership to protect the hospital land from encroachment," the facility's Medical Officer of Health Mohammed Machi told the governor.
According to senior Ministry of Lands officials, the 30-acre Wesu Hospital land falls under the Werugha-Wundanyi Adjudication Section.
Speaking in his office on Tuesday, Samboja said his administration would ensure all public institutions have title deeds.
Public institutions
"We will follow up the matter to ensure the needful is done for the protection of public institutions' land," the governor, who was sworn in last week, said on Tuesday.
Learning facilities had not also been spared. Education officials disclosed that nearly all public primary schools and secondary schools had no land deeds.
A task force formed by former Governor John Mruttu to look into the declining standards of education in primary schools revealed only 42 schools out of the 225 primary schools in the region had title deeds.