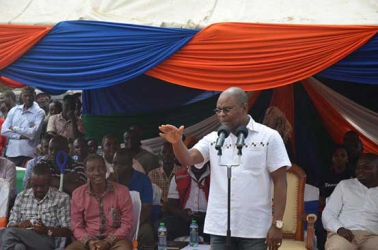 Governor Amason Kingi accused the Jubilee government of not implementing development projects in the county. Mr Kingi said President Uhuru Kenyatta rides on donor-funded projects to win residents' support.
The governor said most projects implemented by the National Government like the health equipment for which they pay Sh90 million per year, have pushed the county into debt.
"The Kenyatta government has done very little for the people of Kilifi. Many projects belong to the County government. We are now paying a debt of Sh90 million yearly because of the health equipment at the Malindi Sub-County hospital. Another one is Sh2.3 billion Magarini-Kakuyuni-Kilifi water project. The loan is being paid to World Bank," he said.
Speaking at Chumani in Kilifi North Sub-County during the International Women's Day celebrations, he asked the Jubilee government to waive the county government debts.
"If Jubilee can waive Sh2.3 billion debt for coffee farmers, let them do the same to the people of Kilifi. We are paying all they say they have given us,"he said.
Read More