Mystery of drug fugitives living large at the Kenyan Coast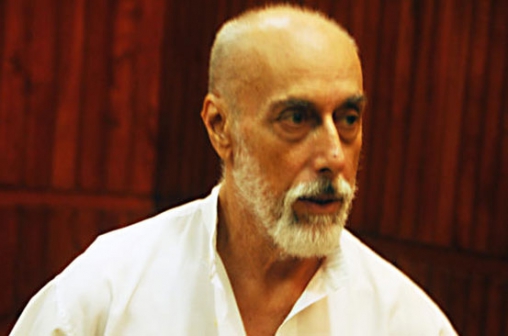 Years after Interpol and the governments of India and Italy launched a manhunt for them, two foreign fugitives continue to wallow in leisure and enjoy exclusive privileges as free men at Kenya's coast.
Leone Alberto Fulvio of Italy and Vijayriri Goswami of India live large in Kenya's tourism paradise, sampling the finer things of life. They are licensed firearm holders and enjoy 24-hour armed police protection. They patronise exclusive resorts and while away time sampling fine food, drinks, tender company and in cutting and sealing new deals.
Their good life at the coast belies the fact that Interpol published their disturbing criminal profiles years ago. These include drug trafficking, child prostitution, money laundering and allied high flight international crimes. Because of visitors of this kind, critics of the Kenyan State have often described its coastal towns as a gangster's paradise where high profile foreign criminals pose as charity workers, investors and pensioners. They blend in with their environment of choice with ease and even acquire Kenyan citizenship.
Once comfortably settled down, some resume their criminal careers. They make Kenya the new headquarters of their felonious enterprises. They travel abroad from time to time, under a wide range of aliases. Those who have been "deported" slip back with ease, to carry on with the good life. Should they be caught, either for the first time or afresh, the State is only too eager to "deport" them instead of charging them. This is even when there is evidence of their illegal presence in the country.
Defilement charges
Fulvio has a criminal record of drug conviction while Goswami is a convicted drug felon. Both are wanted in India to face justice, while Fulvio is also wanted in Italy. He was convicted on a drug offence in Torino on June 22, 1992. He was, however, not jailed because he was not in court. His conviction was based on an investigation that began on May 17, 1983 when Italian police found him with drugs, including pure heroin. A warrant for his arrest was circulated throughout the European Union (EU). However, the man was comfortably ensconced in Kenya.
Goswami, for his part, was also originally from India. He slipped into Mombasa through Jomo Kenyatta International Airport (JKIA) in November 2012 after completing a 17-year drug conviction in the United Arab Emirates (UAE).
But besides these two, the place is awash with all kind of dubitable individuals, wallowing in money, abuse and leisure. They come from far and wide. There are fugitives from Pakistan, Germany, the UK, Belgium and other Western provenances. Not to be left behind, Tanzania and Nigeria add an African flavour to the fugitive presence.
Two years ago Perniaux Allain Robert, a Belgian who also boasted French citizenship, died at Shimo La Tewa Prison aged 59. He was serving a 20-year jail term after being convicted for sexual defilement of a 13-year-old mother. He was also found guilty of promoting child labour and of indecent assault of a class two girl. His passport had expired at the time of his arrest at an exclusive apartment for Western pensioners in Mtwapa. He was a fugitive from justice for sexual crimes in Belgium. The police declined to say why he was never sent back to his country, amid claims that local chiefs and the police had conspired to hide his debauchery.
Thirsty to make money, even in the most shameless manner, some local authorities and other people collude with the foreign criminals to cover up their deeds. In the Robert case, Sidi Charo, the girl's mother, was also convicted to serve two years for abetting the rape of her daughter for money from Perniaux. She spent the money with a boyfriend. She recently left prison.
After Interpol issued an arrest warrant for him, Fulvio was held under armed guard at a hospital in Mtwapa. He is now free on bond, under tight police security. A police source told The Standard on Sunday that the tight security cordon around him is meant to ensure that he does not jump bail. His lawyer, Gikandi Ngibuini, dismisses the bail-jumping hypothesis saying: "My client is free on bond and as far as I am concerned he is innocent." He does not, however, explain why his client, who left hospital last month, should have such heavily armed police presence around him all the time, everywhere he goes.
And Senior Assistant Director of Public Prosecution, Alexander Muteti, says that a formal request for Fulvio's extradition has not been received from the Italian Embassy in Nairobi. "We are still waiting for a formal request for the extradition proceedings against Leone Fulvio," Muteti said two months after the State itself swore an affidavit acknowledging that the then ailing Italian was wanted in Italy, following the publication of a red notice by Interpol.
Documents filed in the Magistrate's Court included e-mails exchanged between the Italian Police and Interpol in Kenya, confirming that Leone had been traced to Bamburi in Kisauni after years of hunting.
Wanted in the US over drugs
Meanwhile Goswami is wanted in the US, alongside members of the Akasha family, to face drug trafficking charges. Last week, they enjoyed a reprieve when a High Court judge relaxed their stringent bond conditions. Until then, Goswami, Baktash Akasha, Ibrahim Akasha and Gulam Hussein of Pakistan were required to report to police four times a week. They were not allowed to leave Mombasa without the permission of the court. Their Sh30 million each bond with two similar sureties was reduced to Sh5 million after Justice Dora Chepkwony ruled that the suspects were entitled to a relaxation of their bond terms.
The entrance of the two fugitives into Mombasa and their stay here has puzzled many people, including those in the intelligence services. They are just as puzzled as everyone else on how these people entered Kenya, on what passports they travelled and who has protected them since.
Everything about Fulvio is mind-boggling. Despite his record as a criminal on the run, he has not only received a regular "clean record" from the Criminal Investigations Department (CID), but he has also acquired Kenyan citizenship. On August 1 this year, he turned up at the Mombasa Law Courts with two armed bodyguards, sparking new questions within Kenya's corridors of justice as to why he was receiving such high profile protection at a time when the Inspector General of Police, Joseph Boinnet, had withdrawn several armed guards from Coastal county governments on the grounds that the officers' services were needed elsewhere.
When we spoke with him at the law courts, Fulvio justified their deployment to him, saying, "My life is under threat and I need to be protected." He claimed that the Indian government was trying to pile pressure on Kenyan authorities to extradite him to India for trial.
"Indian police are after me and they have tortured many people, including relatives, to implicate me," he told The Standard on Sunday.
Goswami's residence in Nyali was also under armed guard, apparently at his own expense, a claim that Coast Regional Police Commander, Joseph Wanjohi, confirmed but quickly added that this was "for state security reasons."
He said: "Although he is not a VIP, the State has an interest in his safety and that is why he is being guarded."
However, there is no indication of who is after Goswani's life. His lawyer, Cliff Ombeta, nonetheless, justified the protection by police saying there were credible security threats against him.
International public notoriety
"What do you expect with all these threats and rumours," says Ombeta who denies knowledge of any criminal charges, or extradition request, lodged by Indian authorities.
Goswami's record across Asia, Africa and the Middle East and his ties to the Akasha clan are a matter of public notoriety. The Indian has been linked to Kashmiri militant Dawud Ibrahim, who is also wanted in India but appears to have easily entered Kenya on an investor's visa. It is not clear on what passport Goswami travels, or if India could have renewed his passport when he was in jail.
In an exclusive interview with The Standard before he was released from jail, Goswami claimed he had previously been in Kenya, "in the mid 1980s" while in transit from Zambia, "where he alleged he had met the late Akasha Abdalla for the first time around 1986".
"I entered through JKIA towards the end of 2012," he said.
Goswami and his group were nabbed together with the fallen Bollywood actress Mamta Kulkarni in November 2014, when Kenyan detectives and US burst into a Nyali apartment. Goswami had allegedly lured Kulkarni into Kenya after he left jail in the UAE. According to India Today of May 11, 2013, Goswami was freed from the Dubai prison on November 15, 2012. The paper reports that Mamta Kulkarni had meanwhile visited Goswami in the Dubai prison and also lived in the UAE, later relocating with him to Nairobi. The paper reports further that the felon had lived in Nairobi before his arrest in the UAE. Goswami boasted to journalists that from Kenya he has visited Rwanda.
Fulvio's case is no less sordid and complicated despite his frail looks. When he was first brought to court he lurched in under the support of two men and his daughter, giving the impression of an ailing old man nearing death.
Frustrated extradition efforts
In October this year, our sister paper, The Standard, exclusively reported Fulvio's flight from Italy's justice system since the early 1990s when he came to Kenya, acquired citizenship and was allowed to own a firearm after getting a certificate of good conduct. The Kenya Revenue Authority (KRA) also cleared him as tax compliant. Although he was arrested on September 26 this year and his passport confiscated, the Kenya Police did not withdraw his weapon. He last got a certificate of good conduct in January this year.
In September, Fulvio's criminal past burst to the surface when Interpol swore an affidavit seeking to extradite him. However, the process has delayed many times out of the fugitive's ill health.
Police and Immigration officials' conduct in this case sparked much controversy regarding whether Kenyan officials conducted any search or received the EU arrest warrant before allowing Fulvio to settle in Kenya.