Two managers arrested over 'contraband rice'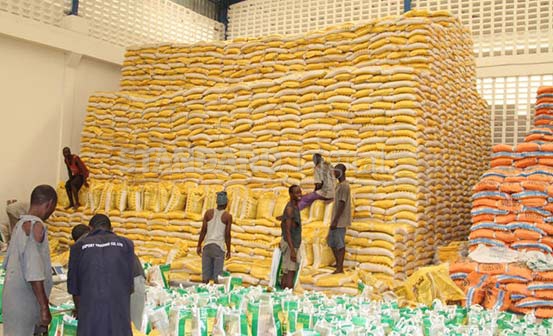 Mombasa: The new Coast regional co-ordinator of national government Nelson Marwa yesterday stormed a godown and ordered the arrest of two managers following reports that contraband imported rice and peas were being repackaged for the local market.
Marwa, who is the outgoing Mombasa county commissioner, led a contingent of armed administration police officers from the county headquarters in the sting operation at the Export Processing Zone (EPZ) at Miritini in Changamwe.
He said he took the action after receiving a tip off from a member of the public. Marwa said that he suspected some of the foodstuff being repackaged had expired.
The outspoken official said he avoided informing Kenya Revenue Authority, Kenya Bureau of Standards, Public Health Department and police officers in Changamwe in advance about the raid because he suspected some of them could be colluding with cartels in the Container Freight Stations (CFSs) to aid evasion of taxes.
Addressing journalists after making the arrest, Marwa however said he will liase with these officials to assess the quality of the rice and peas.
Human Consumption
"We suspect this rice has expired or is contaminated but is being repackaged in sacks for sale in the local market. We will interrogate the two gentlemen accompanying us and ascertain whether the foodstuff is fit for human consumption and whether the operation of this godown is legal and revenues due to government were secured," Marwa said, noting that many CFSs in Mombasa were a conduit for Government revenue leakages.
The bags containing rice, which were being ferried from the port to the godown indicated it was produced in Thailand. However some sacks with repackaged rice indicated that the product was from Pakistan.
Operations in the go-down ground to a halt immediately the managers were arrested.
According to Marwa, low quality rice in sixth, fifth, third or second grades was being packaged as grade 1.
The raid follows recent impoundment of consignments of sugar from a number of CFSs by KRA in Mombasa.
A total of 71 containers of the contraband sugar have been recovered from various CFSs since October last year. This month, 39 containers with sugar worth Sh344 million were seized raising concern among KRA officials of massive loss of revenues through contraband imports through the port.