Did prof Magoha drop the ball and that is why 400,000 students who sat KCSE cannot be accounted for in colleges' enrolment?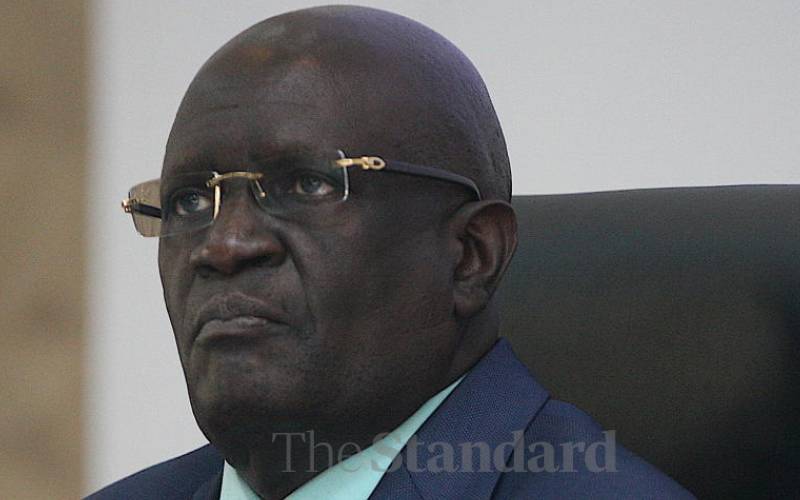 One person who drew the ire of Kenyans on cybersphere during the early months of pandemic was Education CS George Magoha.
Whenever he spoke, they got angry and when he did not, there was even more outrage. There was confusion as far as the schooling calendar was concerned, and the bosses at Jogoo House did not have their ducks in a row, so to write.
Kenyans online wanted schools closed because they felt the institutions were not safe and children could contract coronavirus. That was done. Indefinitely.
The long indefinite holiday later made the enlightened among online parents so angry they accused the authorities of not wanting Kenyan children to learn. It was claimed the authorities were anti-education of the masses in order to keep the children of the poor ignorant so they can continue ruling.
How this conclusion was reached was never explained, but it gained traction, and caused more anger. When Magoha did not announce the reopening dates, people got angry. And when he did, they still got outraged.
At the beginning of his tenure at Jogoo House, he was seen as a godsend because he brought order in the way national examinations are administered.
When he was at the national examinations body, the CS at Education then worked with him and set the reforms ball rolling.
His word has always been law, and things have been working relatively better compared to the time his post was occupied by another scholar, who is now an ambassador.
But last week, the Magoha train seems to have gone off the tracks as it turned out that 400,000- odd students who are meant to join college will not do so because the system cannot trace them.
He blamed school heads and principals but ultimately, the buck stops at Jogoo House, at his desk. For a man who has been so keen on seeing things run smoothly, what happened?