Atwoli Road should lead us to the best monument-naming systems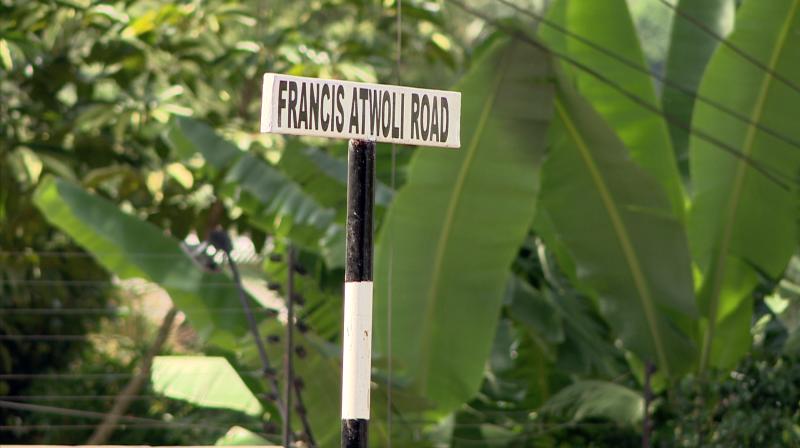 Many years ago, there was a plan to introduce tea-picking machines in Kenya, and the reaction was typically Kenyan, with everyone talking and everything getting lost in the noise.
Early in the week, we witnessed such noise when a road in Nairobi's Kileleshwa, a suburb which is increasingly becoming a concrete jungle and an architectural Tower of Babel, was named after Francis Atwoli, the Cotu secretary general.
When there was talk about the tea-picking machines those many years ago, people started wailing that workers would be laid off, but others laughed them off, saying they were averse to technology.
I was in the second group, and castigated Atwoli, the Central Organisation of Trade Union boss because he was leading the rage against the machines.
In 2011, I picked on Atwoli again after he called for a nationwide workers' strike. He did not sit back and watch me tarnish his good name that deserves a road signage in the capital city that is sinking under uncollected garbage dumped everywhere by residents.
I had asked him "to lay off calling for nationwide strikes because when he does that, he will be on his own" since "Kenyan society is so weak that it will take anything that is thrust down its throat and still pay for it through the nose."
Then, one Barasa Adams, who signed off as his personal assistant fired back, but forgot grammar and punctuation marks in the Solidarity Building (Cotu headquarters) armoury: "The old adage did aver that pessimists may be right in the long run, but the optimists have a better time during the trip and equally I was bemused by one Clay Muganda's verbal attacks and hallucinations at the Central Organisation of Trade Unions' Cotu (K) Secretary General Bro. Francis Atwoli over Atwoli's stand on the high cost of living that has since driven most Kenyans to seek alternative means of survival," he wrote.
That sentence is just a collection of jumbled up words and that is how a section of Nairobians sounded when they were enraged over Atwoli Road, yet they cannot tell how streets in the city that nowadays looks like a pimped up village town, got their names.
Atwoli sneezes
They were so mad and as usual even when Atwoli sneezes, they told him that he has done nothing for Kenyan workers who elect him.
Ironically, many of us, including me, who get annoyed at Atwoli's inertia towards making every Kenyan worker wealthy, are not members of any trade union affiliated to his Cotu.
Atwoli draws our ire always, and this time, our anger came through that road and instead of asking for better street naming regulations, we veered off to his relationship with unionised workers.
As I was reminded ten years ago by Cotu's Barasa Adams: "I wish to inform the writer that Cotu (K) is not and has never been a welfare or co-operative society but since its inception in 1965, it has remained and forever will be a pressure group operating under a Constitutional and membership mandate with Atwoli as its spokesperson by virtue of his duly and democratically elected position of the organisation's Secretary General." Phew!
It is safe to say that the protestations over Dik getting renamed Atwoli was because of his perceived inability to uplift unionised workers whom we are yet to see complaining about him.
A decade ago, Barasa Adams, without punctuation of course, wrote to me thus: "Kenyans and workers are all alive to the monolithic role Atwoli and the entire team of workers' leaders played in the attainment of the current new labour laws and the subsequent agitation on the implementation of these laws at a time when no single individual found any reason to review our previous archaic labour laws that had condemned and confined the working men and women into a radius of pain and suffering." Phew.
We are not any different from Cotu's Barasa Adams in using many words to say nothing of importance and ignoring more pertinent issues that affect the well-being of Nairobi residents. What difference does it make when a road is named after Atwoli in a city where over 70 per cent of the population are squeezed in less than ten per cent of total residential land, more so in 200-odd informal settlements?
Street naming system in Nairobi is a whimsical exercise and it is time we not only insisted on a proper system in line with the National Honours Act of 2013, but also questioned why foreigners ended up directing us on our own streets yet we have home-grown heroes worth naming thoroughfares after.
Atwoli or Dik Dik Road should lead us towards that direction and not to an echo chamber.