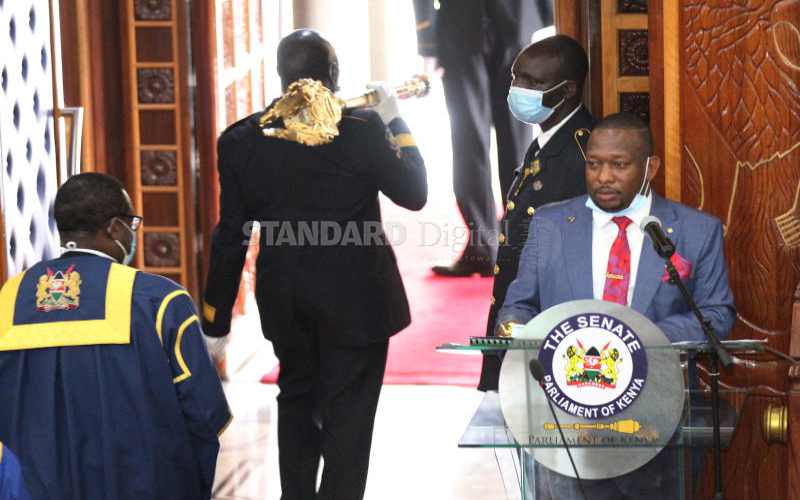 That Kenyans love political noise has never been in doubt so much so they can turn any issue that requires deeper understanding and national discourse into a political one, then belittle and eventually kill it.
After that is done, they start complaining that their collective plight is never highlighted yet they are never ready for any meaningful talk and get excited by guesswork of self-styled political analysts and hate the logic from thinkers.
This past week, Kenyans were thrilled by the happenings in the political theatre. They were in a celebratory mood because of the political noise from the Coast and Nairobi, and were loudly and proudly singing paeans.
For a moment — and this they do often — they seemed to forget how their elected representatives continue to mess with their thought processes and national resources to put the country in the deep hole out of which it may not come soon.
Down at the Coast, there was a by-election for a parliamentary seat and in the capital, the beleaguered, embattled and besieged Governor Mike Mbuvi Sonko was facing his worst fears, after months of dithering and slithering past county legislators even when he knew his days were numbered.
Read More
Kenyans were so excited over those two events one would have thought they not only found a vaccine for coronavirus but a cure for its resultant Covid-19.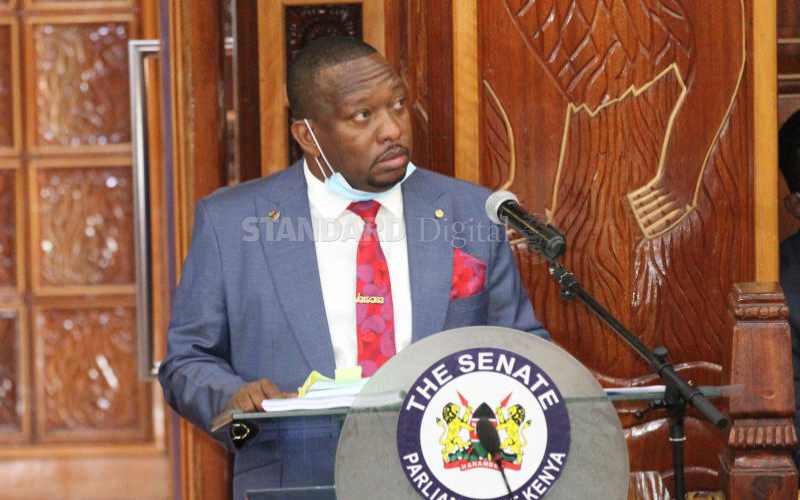 The sad thing about Kenyans excitement is that it is always followed by tears, and unbridled anger at anything and anybody other than themselves even when it is clear their pain is self-inflicted.
They were happy that their man won at the Coast and in Nairobi and were elated that a person they had lately christened Nairobi's Single Largest Disaster, had been shown the door.
Their happiness in Nairobi was informed by their disappointment at the man they had put in charge of the city in 2017. They were disappointed with his non-performance and unending theatrics. They had wanted someone who could perform, and that they got, an actor, a man whose stand on any issue they could not put a finger on because he was whimsical.
At the end of the day, whatever he did, he was their man. They voted for him. They gave him the mandate because they loved his theatrics and the political noises he was making. He reminded them of themselves. He showed them that he was one of them, until he was not.
While it might be unfair to blame Nairobi voters for their choice of a governor and say that the so-called system had a hand in it, they have to admit that they were entrapped by the man's ability to whip up emotions — he sold them hope, and they excitedly bought it, without asking any questions.
But Nairobians are not the only voters who fall for any promises during the campaign period and lose their heads. Kenyan voters fear asking their leaders or aspiring representatives questions or telling them things they need done.
It is not because they do not know what they desire, it is only that they easily get carried away. Like the cunning leaders they eventually put in offices, they are corruptible and easily excitable so much so that they do not pick leaders who speak to their issues and values, but elect those who make the most political noise, and that can include hurling insults.
Kenyan voters love to complain about chaos, and lack of order, but those are the things that make them tick. They get a kick out of chaotic situations. Order and decorum are boring and so is demanding accountability from the elected representatives or putting them to task about their promises.
Kenyans fail to do all that, and when things are not working, they get angry, very angry like their leaders who also complain about the system, and how it is not working, yet they are not only in the system, but were created by it.
One can say that Nairobians had seen what Sonko was capable of when he was a Member of Parliament and Senator, and his record in those two positions should have been a guide for them to judge if he was the man to be their governor, but no, Nairobi voters like all Kenyans deliberately forget and move on to the next disaster, then wail the loudest.
So, the former Nairobi governor might have been a devil incarnate, and deserved all that he received from the system, whatever that is, and Nairobians can celebrate his ouster, but he did not just happen at City Hall. He went through the electoral process, and won with a landslide, thanks to Nairobi voters.
Of course Nairobi or generally Kenyan voters do not like politicians who handle affairs of areas they represent the way the former Nairobi governor did, the only problem is that several politicians have such characteristics — and they are the ones who get elected.
So, Sonko might be gone in Nairobi, but there are several Sonkos around the country, and they are still running the show and they will continue doing so because Kenyan voters fear change.
-The writer is an editor at The Standard @mqhlay