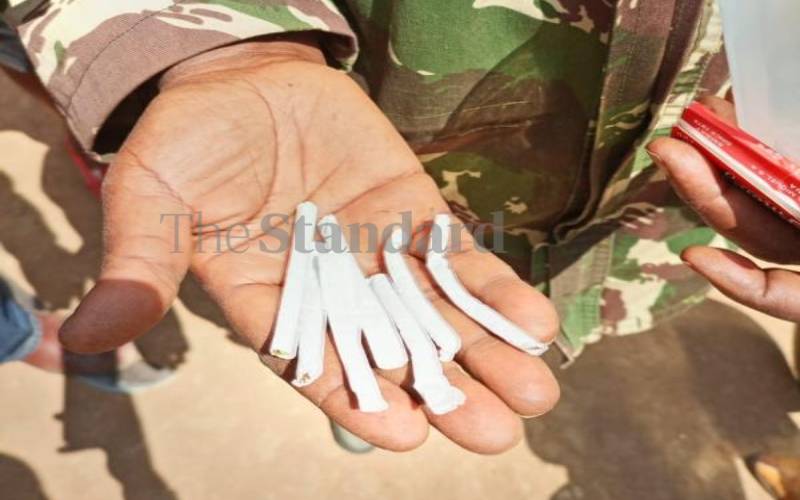 Seven people were arrested and 180 kilograms of bhang impounded when police raided a home in Murang'a.
Ithanga Police Commander John Ogolla said the home in the affluent suburbs was recently built.
He said police got a tip-off of possible illegal activity at the house.
Ogolla said police recovered 740 rolls of bhang and arrested three women and four men employed to package the contraband.
"The bhang we have found in this location has a street value of Sh1.9 million. We are pursuing the owner of the house whom we suspect is the main peddler of the bhang distributed in Murang'a and beyond," said Ogolla.
The seven will be arraigned on Monday.
"We are pursuing the main suspect who is a person of interest to the police," said Ogolla.
Last June, police intercepted a car on the Sagana-Makuyu highway transporting bhang worth Sh480,000 believed to have been on transit from Moyale to Nairobi.
The consignment was hidden in a punctured tire.