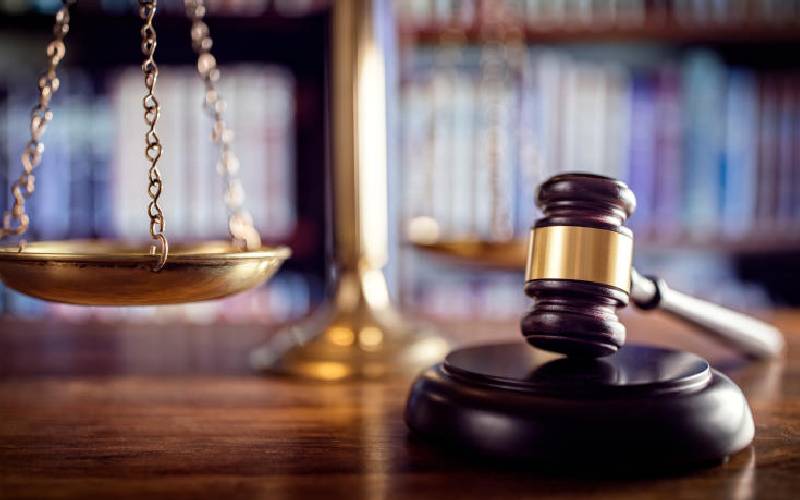 You have no right to claim ownership of your relative's land, even if he allows you to put up a home and dwell on it for 35 years.
That is the shocker that befell a family in Nyeri who have been rendered homeless after a judge ordered that they vacate their cousin's 56-acre land within 30 days or be forcefully evicted. This is a place they have called home since 1987.
Environment and Land Court Judge James Olola ruled that the five siblings, four brothers and their sister have no claim to the disputed piece of land, which was gifted to their late father by their cousin to cultivate and fend for his children.
"The siblings have not demonstrated that their late father made any direct or indirect contribution toward the acquisition of the land. Their case does not meet the test and threshold of a constructive trust, they must vacate the land and hand it to the rightful owner," ruled Olola.
The siblings, Peter Muriithi, John Wachira, Charles Njonjo, Joseph Mbuthia and Grace Wangechi had sued their cousin John Wachira for issuing them with a demand to vacate the land they have been calling home for the past 35 years. According to the siblings, their father Edward Wanjohi Wachira who passed on in 1998 occupied the disputed property since 1987 and developed their home while using part of it for farming.
They argued that by virtue of being related to their cousin who owned the land and gave it to their father, they were entitled to it as beneficiaries. The siblings had in the alternative asked the court to have the land divided into two and they be given half of it. But their cousin in his defence argued that he purchased the property in 1984 and since he was working in Nairobi at the time, he allowed his uncle to utilize it for farming and to fend for his children after his wife had ran away. Wachira told the court that after his uncle died in 1998, he requested his cousins to vacate it but they refused claiming that they have a right to settle on it having inherited it from their father. Justice Olola agreed with Wachira's defence and explanation, ruling that there was no agreement with the late uncle that he will permanently give him a portion of the land.
"The defendant (Wachira) has provided evidence that he bought the property in 1984 while the siblings have not shown any contribution towards the purchase. They cannot therefore lay claim to something they did not acquire legally," ruled Olola.
On the issue of inheritance from their father, the judge ruled that the property was not ancestral land since it was bought by their cousin. He added that there was no evidence that after Wachira purchased the property in 1984, there was any agreement, arrangement or understanding reached between him and his uncle that the property would be shared beneficially with his cousins.
Justice Olola further ruled that the siblings cannot lay claim to the property on the grounds of adverse possession after staying on the land for more than 12 years, stating that their cousin had just allowed their father to stay in the land to fend for them.