The curse: One week, three killings as kin fight over land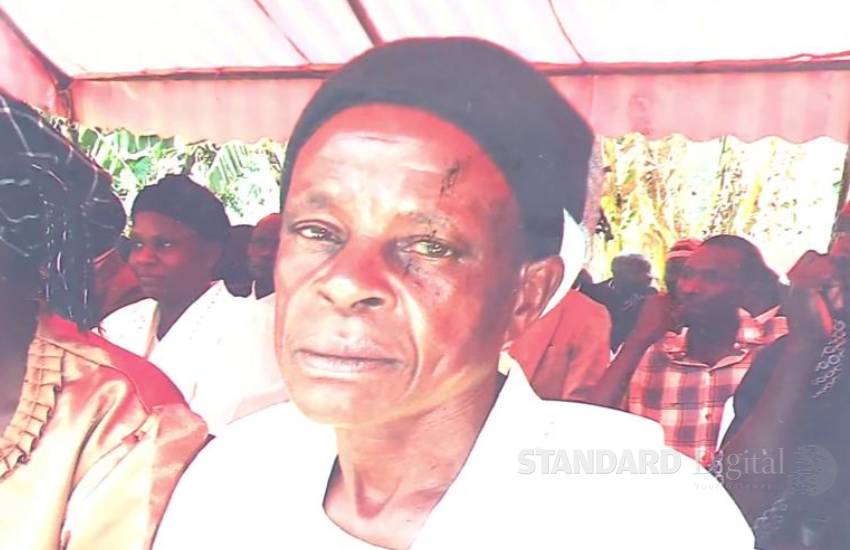 At least three people have been killed in separate land-related disputes within one week in Kakamega County.
All the cases involved relatives who could not agree on how to share family inheritance.
The latest incident took place on Saturday night, with a man attacking and killing his brother in Butere Sub-county in a land disagreement.
Kevin Shikanda Mate, 28, a Maseno University student, was hacked to death by his brother Job Shikule at Muyundi village.
According to the family, the two had previously fought several times, injuring themselves.
The bone of contention, according to relatives, was a piece of land they inherited from their father.
"We tried to reconcile the two but all was in vain. It is sad that we have lost a young man just because of land," said Albert Tungani, an uncle to the two brothers.
On Saturday, neighbours heard the siblings quarreling, only to find Mate's body lying in a pool of blood moments later when they sought to intervene.
Take a quick survey and help us improve our website!
Take a survey
The suspect had fled the scene and was by yesterday still on the run. Edwin Shikanda, the area assistant chief, said the two had been warned many times against engaging in fights.
"I urge locals to seek amicable solutions to their disagreements to avoid such incidents," said the administrator.
Another murder incident was reported a day earlier. Patrick Chebii was hacked to death by his younger brother Fred Chebii.
The cause of the attack, again, according to villagers familiar with the matter, was a parcel.
They could not agree who between the two of them was the legitimate son of their father, Derrick Kisiangani, and who deserved to inherit the estate.
"Fred had always told Patrick he was not his blood brother, and they always fought over the land left behind by their father," said Henry Onze, the area Nyumba Kumi chairperson.
Their differences climaxed on Friday after they had their usual squabbles when Fred accosted Patrick.
"It was a usual quarrel that ended tragically," said Christopher Wakhungu, a neighbour.
Patrick, 38, is said to have been killed by his younger brother, Fred, aged 30.
The suspect later took himself to Harambee police station.
Villagers later stormed the suspect's home and burned houses.
Elsewhere, police in Mumias West are holding a man who hacked his step-mother to death.
A somber mood engulfed Emachingwi village after the suspect stabbed Risper Makokha, killing her. He left his father, Wilson Makokha, with serious knife injuries.
According to the family, Amos Nabwire had been feuding with his father over a piece of land.
Fridah Amayi, the suspect's aunt, said he had complained several times that his father gave him a small piece of land.
On the fateful day, Nabwire, a welder, came home and requested to have a talk with his father. But minutes into their discussion, he drew a knife and stabbed his father on the chest, face and back.
His stepmother intervened, but Nabwire turned on her, stabbed her several times, killing her on the spot.
The suspect surrendered to Imanga police station a day after the Friday incident.