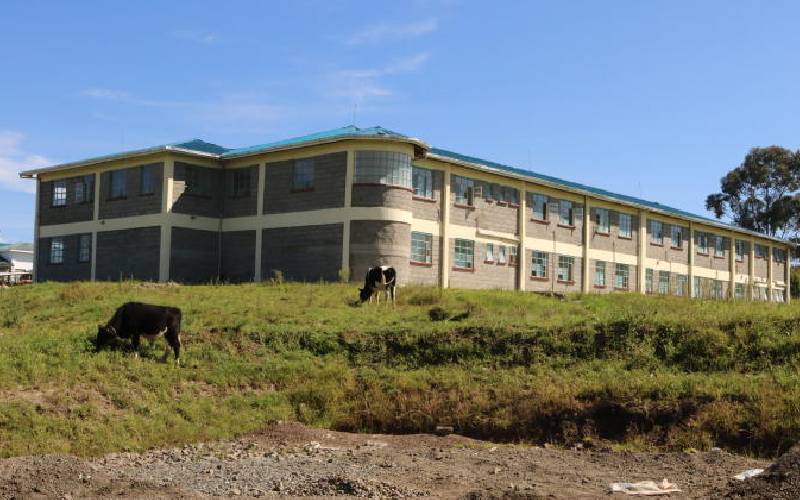 The Engineer hospital in Nyandarua County is set to be upgraded to Level Five standard by August this year.
This is after the national government in partnership with the county government yesterday launched a Sh550 million upgrade plan.
The national government has set aside Sh300 million shillings while the county government will contribute Sh250 million shillings.
The project, launched by Governor Francis Kimemia will see the hospital get three-storey male and female surgical wards, a modern kitchen and laundry and medical equipment for eye clinic.
"It will also see the completion of an inpatient ward, installation of dental unit and fencing of the facility," the governor said.
"With these funds, we will be able to upgrade the Mother and Child unit and deployment of more medics.".
Kimemia regretted that residents had in the past been forced to seek medical services from hospitals outside the county and that is what informed the upgrade.
"We have been sending our patients to Nakuru, Nyeri and Nairobi and we want this to be a thing of the past. That is why we want to upgrade this hospital for easier service delivery," said the governor.
He noted that more staff and specialists will be employed at the hospital.
"This means we will require more staff and we have advised our Public Service Board to be ready. Priority will be given to our sons and daughters," he said.
He cautioned those politicising the various development projects in the county among them the construction of roads to stop poisoning the minds of the people with lies.
"We are not doing this to help ourselves but it is for the sake of the residents," Kimemia said.
"It is shameful that some politicians have taken to criticising every development project we initiate."
The top tier facility will be the second-largest hospital in the county after JM Kariuki Referral Hospital in Ol Kalou.
The county partnered with the national government to build it.
Last year, a 500-bed ward was constructed at the hospital.