Maragua residents protest long wait for birth certificates
Residents staged protests outside Maragua sub-county Birth and Deaths Registration office over the delay in issuing birth certificates.
The protest attracted Maragua MP Mary Wamaua who visited the offices to raise their concerns with officials.
Anxious parents said without the certificates, they could not register their children for the national examinations.
Joseph Mukiri said they were asked to collect the document on February 16 through an announcement in churches.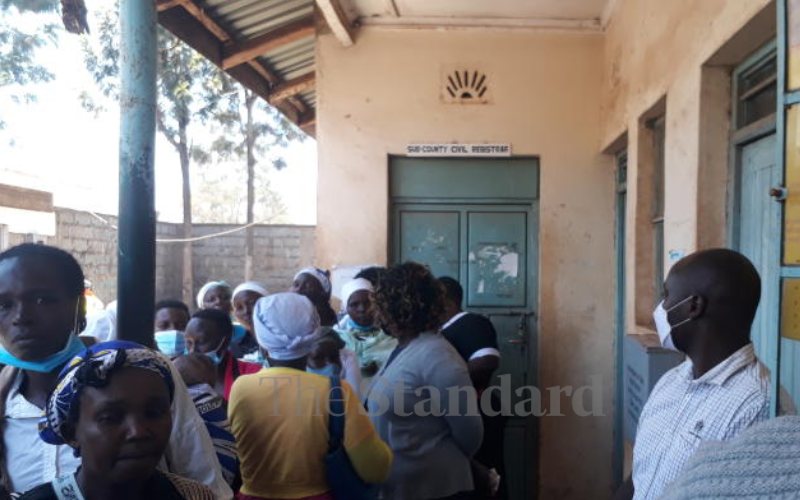 "We are being taken round in circles, and many of us have left our work to come here," he said.
Wamaua said it was unacceptable for the office to subject the parents to torture standing in the scorching sun.
"The excuse that the office was closed because Deputy President William Ruto tour of Kenol market could disrupt the operations is immaterial," said Wamaua.
However, Murang'a South Deputy County Commissioner Mawira Mungania downplayed the claims by the MP saying the officer in charge had gone to hospital after she fell ill and left behind other personnel.