Looming power struggle to control UDA in Embu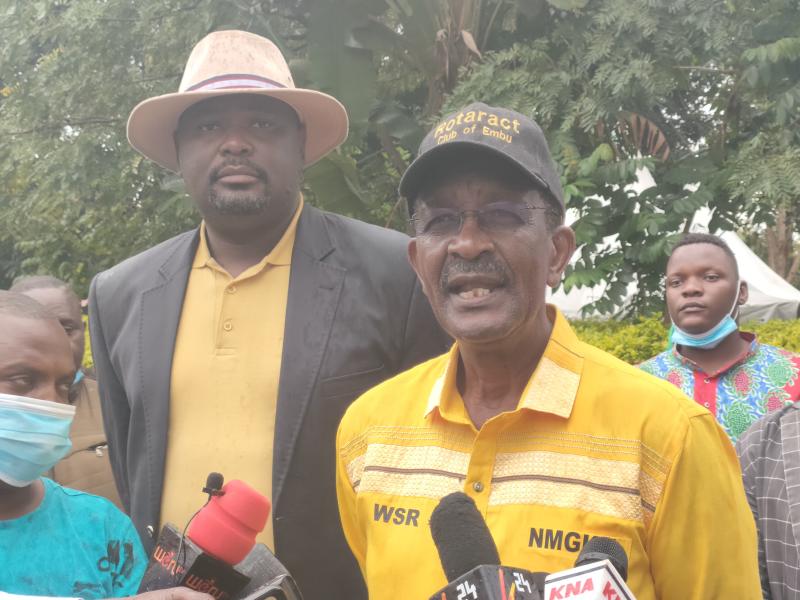 A power struggle has rocked Deputy President William Ruto's party in Embu as rival groups held separate meetings to pick the outfit's coordinators.
The United Democratic Alliance (UDA) directed each aspirant to nominate two people in each polling station.
In the Mbeere South sub-county, area MP Geoffrey King'angi and former Kamukunji MP Norman Nyaga held separate meetings as each sought delegates who will support them in the upcoming party primaries.
King'ang'i, who held a meeting at the G8 in Mbeere South, declined to speak to the media, only saying he was preparing his list that will be presented to the party's sub-county coordinator.
Nyaga, who spoke after a meeting at his Kamutungi home, said the directive for each aspirant to nominate two people in every polling station will cause chaos.
He added that the Mbeere community is already under-represented and called on the national secretariat to ensure a balance in the selection.
"We have noted that the upper Embu has two coordinators while the lower Embu, with two sub-counties, does not have a representative in the party ranks," Nyaga said.
The former government chief whip said there is a plot by some party officials to rig nominations.
Nyaga's decision to stage the meeting at his home did not go down well with some elected leaders and some aspirants who skipped it.
In his invitation to all elected leaders and aspirants through social media, Nyaga said: "Following the recent circular from UDA party headquarters on the expansion of coordination teams at the polling centres, you are requested to attend a consultative meeting at Norman Nyaga's residence in Mbeere South".
County UDA coordinator Joshua Kanake asked other leaders to disregard the meeting, saying the UDA team had a coordinating team and aspirants would receive an invitation for a meeting on Wednesday at the sub-county headquarters, not a private residence.