New technology to boost dairy farming in Meru County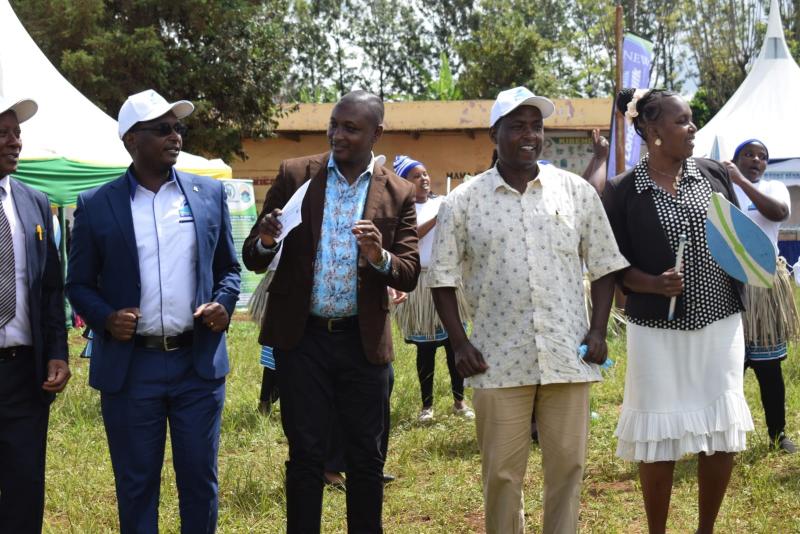 The county government of Meru has started using technology that puts cows on heat through the introduction of hormones.
The agriculture department said the technique, known as estrous synchronisation, is meant to increase milk production.
Agriculture executive Caroline Mutiga said that thanks to the new technology, farmers will not have to wait for their cows to begin experiencing sexual excitement on their own for them to be served and to be able to breed as this will now be induced using hormones.
"Estrous synchronisation is very effective in making cows go into heat," Mutiga said on Monday during the launch of the project at Kariene in South Imenti, where 138 dairy cows underwent the procedure free of charge.
The project has been rolled out courtesy of a partnership between the county agriculture department, through the Agricultural Sector Development Support Programme Two, and the Meru Dairy Union.
Mutiga said the department is also determined to increase milk production to at least 15 litres per cow per day.
"It is a new technology that will help farmers in the county.
"It is a partnership between the county government and Meru Dairy Union and we want to reach all corners of the county so our farmers can benefit from it," said Ms Mutiga.
Embryo transfer
Meru Dairy Union chief executive Kenneth Gitonga said: "We are happy with this technological advancement. The next course of action will be the introduction of embryo transfer to have the most out of our efforts as farmers by ensuring higher yields of superior quality.
"We have carried out research and we want to introduce embryo transfer and will embryo, after three months, to the most fertile cow. Our aim is to increase yields."
County Chief of Staff Gideon Kimathi, who represented governor Kiraitu Murungi, said the pilot project started at Ngwataniro Dairy Cooperative Society, and the programme will be rolled out to all the 45 wards.