Persons encroaching on catchment areas told to leave now or face eviction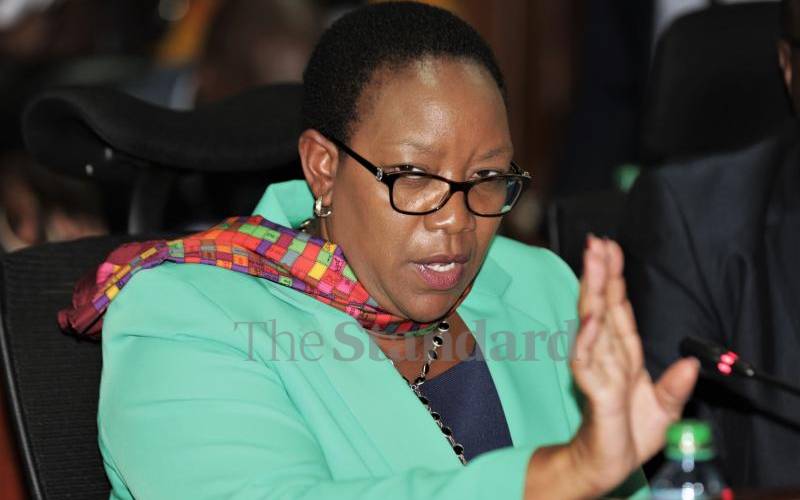 The government has warned that people encroaching on water catchment areas will be arrested.
Speaking during the desilting of Kanyiriri Dam in Weru Ward of Ol-Joro Orok Constituency, Water and Sanitation Cabinet Secretary Sicily Kariuki said encroachment was hampering the government's efforts to implement water projects.
"They should vacate these lands peacefully, or we will be forced to use government machinery to evict them," she warned.
The Sh20 million project lies on a 15-acre piece of land but part of it has been encroached on by area residents.
Kariuki said the desilting project will be completed in two months. The national government has allocated funds for the project, which is set to benefit at least 55 households in the first phase.
She also said her ministry will work with the local administration and the residents so that the project can benefit all.
Nyandarua Central Deputy County Commissioner George Matundura said the government was committed to undertaking the construction works to the required standards and completed on time.