?Slum children get new lease of life with school feeding initiative in Kikuyu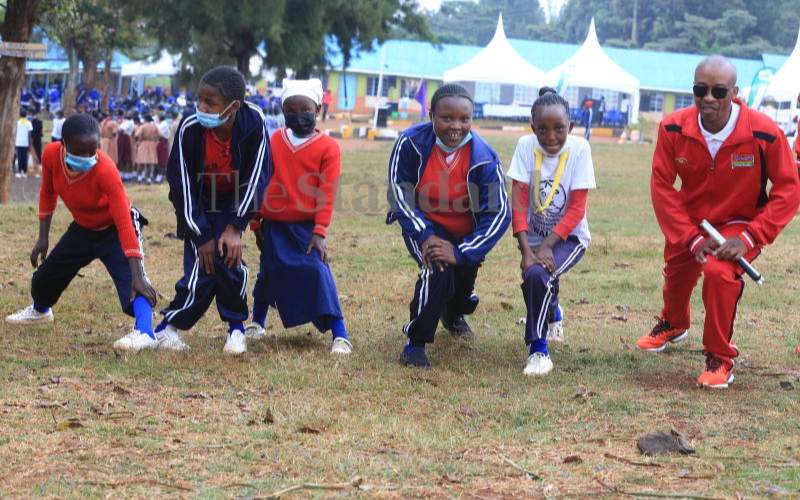 Over 350 vulnerable and disadvantaged children are set to benefit from a school feeding programme after alumni and well-wishers joined hands to contribute to the initiative.
The pupils of Kanjeru Primary School in Kikuyu constituency participated in a fundraising walk dubbed 'Zero hunger walk' aimed at improving performance through hunger eradication.
"Around 14 per cent of the children in Kanjeru Primary School are orphans and the rest are living with separated parents. Others are from poor households," said Agatha Karimi, the school chief principal. Agatha added that the total vulnerability statistics stands at over 65 per cent of the total enrollment, noting that 16 per cent of the enrollment at the school came from Shauri Yako, an informal settlement situated between Kanjeru stadium and Kikuyu.
Through the walk, the school aimed at raising Sh2,435,075 for a one-year feeding programme and an additional Sh5,774,600 for physical facilities like dining tables, a dining hall and an ablution block among others.
George Ngotho, an alumnus of the school and past president of the Rotary Club of Kikuyu said poverty was affecting pupils negatively and impacted their academics, growth and discipline.
"Thereafter this would have a negative effect on society. We decided to move in and rectify the situation by having them put on a feeding programme," Ngotho said.
Paralympics track star Henry Wanyoike, who is also an alumnus of the school a board member, said it was a challenge for pupils to miss school because of lack of food and nutrition issues.