Kahawa West protests: Did victim have a premonition of his death?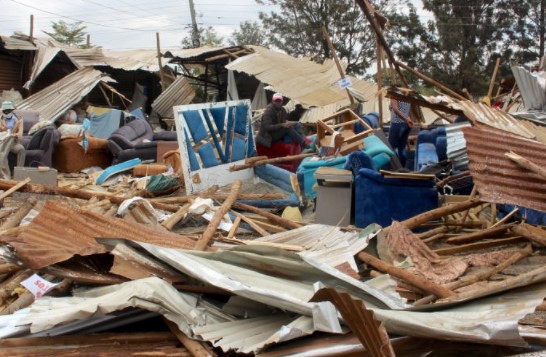 Twenty-one-year-old Alex Macharia Wanjiku, who died during protests in Kahawa West on Wednesday, may have had a premonition of his death.
In an interview with Citizen Television on Thursday, August 26, his widow Grace Wamuyu said Macharia had, the previous day, asked her what would happen to his young family if he suddenly died.
"Nikikufa kama leo, huyu mtoto atakuwa sawa [Should I die today, would our child be well taken care of by you?" a teary Wamuyu said.
"He added: 'Huyu mtoto, kama nitakufa, asitolewe huku. Atibiwe mpaka akuwe sawa [Should I die, ensure the child, who is currently ailing, gets treated; and don't give her to any other person to look after her]'."
Wamuyu narrated that after her spouse left for work on Wednesday morning, he called her and painted the picture of ugly scenes witnessed during the protests.
"He said: "Grace mbona uliniambia nitoke mapema leo, na vile kumeharibika [Why did you have to ask me to report to work early…it's chaotic over here"
That was Macharia's last call to his wife, and subsequent efforts to reach him were futile.
Wamuyu would later learn that her partner had been fatally shot during the melee. It is suspected a stray bullet fired by police felled the victim.
Irate residents lit bonfires, barricaded a section of the 32-kilometre Eastern Bypass and engaged police officers in running battles that lasted several hours.
On Thursday, Macharia's uncle, Josphat Karugia, said they would ensure the deceased's family gets justice.
"So far, we have recorded a statement with the Directorate of Criminal Investigations (DCI) officers in Ruiru," said Karugia.
Macharia's postmortem has been scheduled for Friday, August 27. It will be conducted at the City Mortuary, where his body has been preserved.
The Independent Police Oversight Authority (IPOA) pledged to conduct a probe into Macharia's death, and once the investigations are complete, the findings would be made available to the public.