Njuri Ncheke: Men should not marry cut women to fight FGM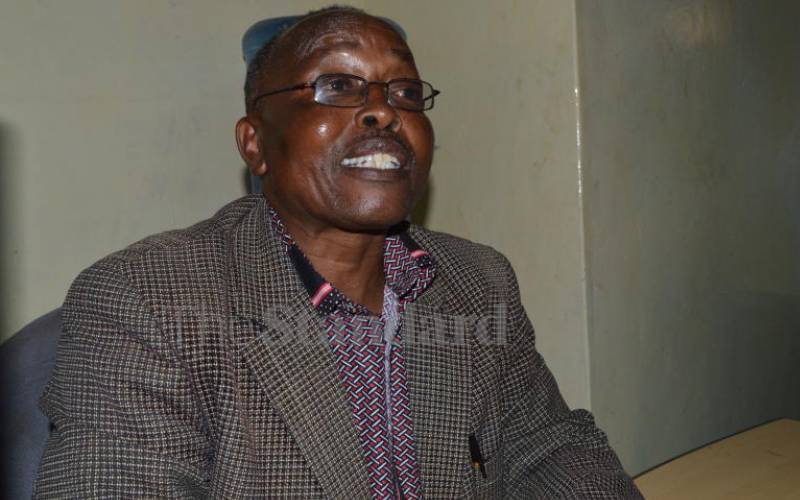 A section of men are to blame for continuing cases of Female Genital Mutilation (FGM), Njuri Ncheke Council of Ameru elders has said.
Its Secretary-General (Operations) Josphat Murangiri said the Njuri Ncheke council outlawed FGM in 1956 because it was a harmful practice, but it re-emerged in 2, 000.
Murangiri, while stating the elders were busy fighting the vice in the grassroots, said to find a solution to eradicate the female cut, the onus is on men to refuse to marry circumcised women.
Murangiri said the practice had increased among married women because a section of men was pushing their wives to the cut, in the belief that it lowers a woman's libido.
"If men declare now that they will never marry a circumcised girl, the practice will stop," he said.
He said the notion that FGM inhibits sexual urge and curbs immorality, was false.
"It is a misconception that when one undergoes FGM it reduces libido. A big number of those being cut are not girls but women. Some men have become weak because of second generate alcohol and drugs and are not able to perform their marital duties," he said.
Murangiri said some of the men were sexually inactive after being weakened by substances and had become insecure living in fear of their wives straying, hence the forced cut in the false belief it reduced the sexual urge.
"When they do not have energy the men become insecure and they think of forcing their wives to undergo FGM to reduce chances of them going astray, which is a misconception. They think the only way of having a wife who is faithful is FGM," he said.
Washington Muthamia (Secretary General-Programmes) said the elders will work with the Meru County Cultural Board to promote the community's heritage and fight harmful practices.
"We look forward to continued participation and involvement of our elders across the county towards the restoration of our history and cultural heritage, traditional practices, and values as well as prevention of negative and outdated cultural practices like FGM, child marriage, teenage pregnancies and radicalisation of the youth," said Mr Muthamia.