Hope for needy students as county chips in with annual sponsorship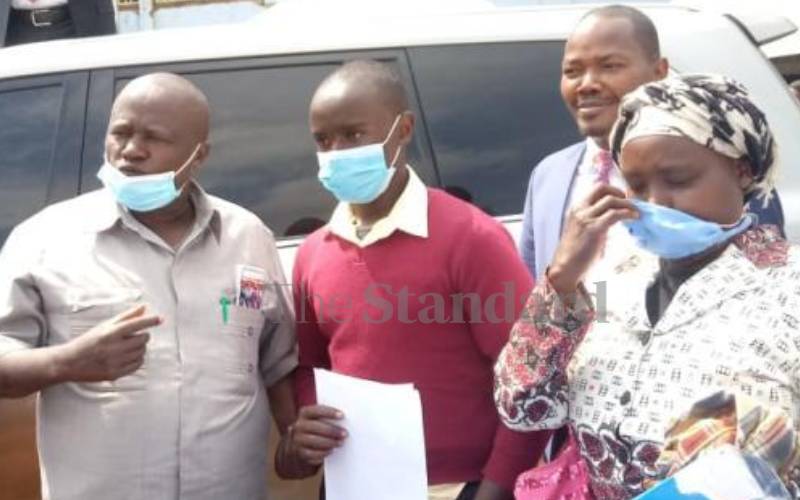 The future looked bleak for Joseph Ngugi Nyambura even after clinching 370 marks in last year's KCPE exams.
He lives with his grandmother at the semi-arid Ithanga ward in Murang'a County and is among hundreds of bright students who miss out on sponsorships by established programmes like Equity Bank's Wings to Fly and other sponsors.
However, the county government is paying school fees for 3,000 students enrolled in a scholarship called Nyota Zetu programme.
The initiative selects 1,000 bright students to be assisted to join secondary schools of their choice.
Each learner is allocated an amount to support their learning annually.
Ngugi's grandmother could not afford to send him to Kagumo High School in Nyeri County, and wanted to enroll him at nearby Muti Secondary School in Gatanga.
But last week, Ngugi shed tears of joy as he received his school fees cheque from Governor Mwangi wa Iria to proceed to the national school.
"My grandmother could not raise the money needed, but I appreciate efforts of the county government to cater for the interests of those from humble backgrounds," he told Saturday Standard.
He added: "I was vetted by a team and I am happy that after getting 370 marks, I will proceed to a national school of my choice."
Governor Iria urged various foundations helping poor students to provide them with a four-year scholarship since majority of needy parents cannot take it up if left halfway.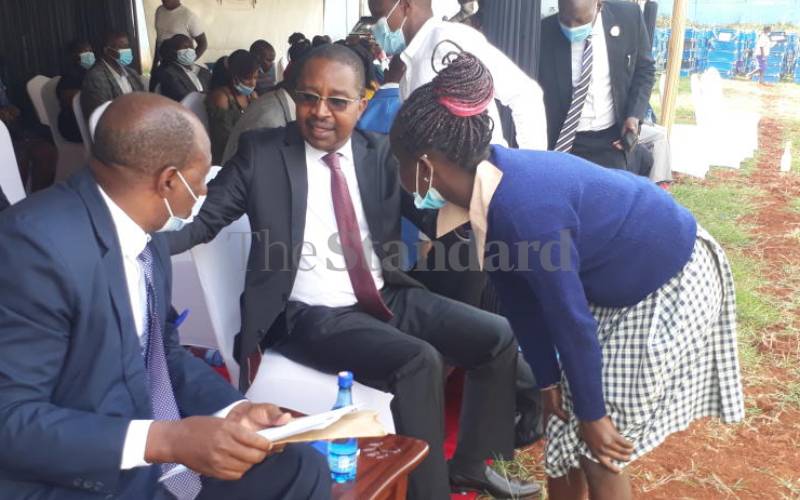 He said Murang'a is among counties that have initiated the scheme to support needy students pursue education.
"What we started will be celebrated years later through improved lifestyle in the villages. We have allocated the programme millions of shillings to ensure no student would fail to get the best education because of lack of school fees," said Iria.
He said after he was elected in 2013, he launched the 'Murang'a Child Can' programme, that has provided mentorship to 600 primary schools.
The mentorship has assisted in impacting knowledge to pupils, hence the improved performance in KCPE.
"I am proud that KCPE results have been on the upward trend since we initiated the education intervention programme," said the governor.
Elsewhere, Evaline Muthoni is a proud mother after her son got a scholarship after he scored 409 marks at Vidhu Ramji primary school.
"Due to Covid-19 pandemic, my beauty business was affected and I could not send my son to school, but I am grateful for the county government bursary," said Muthoni.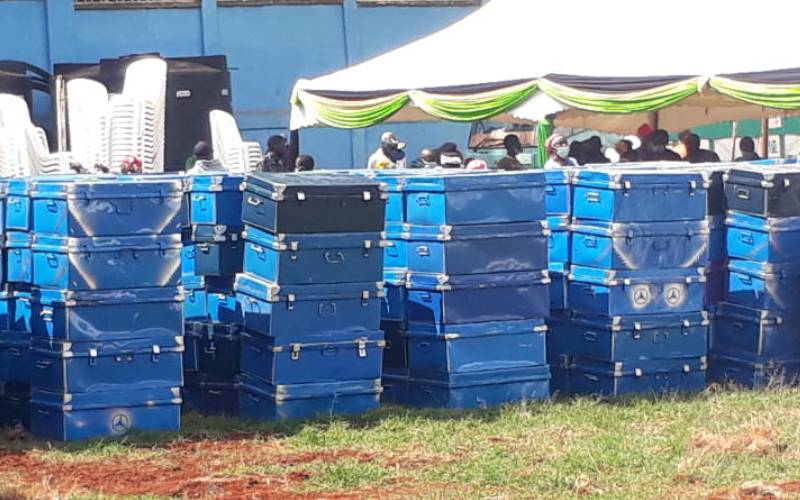 Mburu Mwangi will proceed to Njiiri High School through the county programme.
During the 2017 election campaigns, residents pleaded with the governor to establish a kitty to support children from poor homes.
Education Committee chairperson Beth Ndung'u said they are overwhelmed by the increased number of students looking for help.
"The county assembly supports the education intervention programme," said Ms Ndung'u.
MCAs, church leaders and school heads are involved in selection of the beneficiaries.
Other foundations that help needy students from the county include Equity Bank's Wings to Fly, and women representative Sabina Chege.