Operations Manager, five others jailed for stealing Sh30 million from bank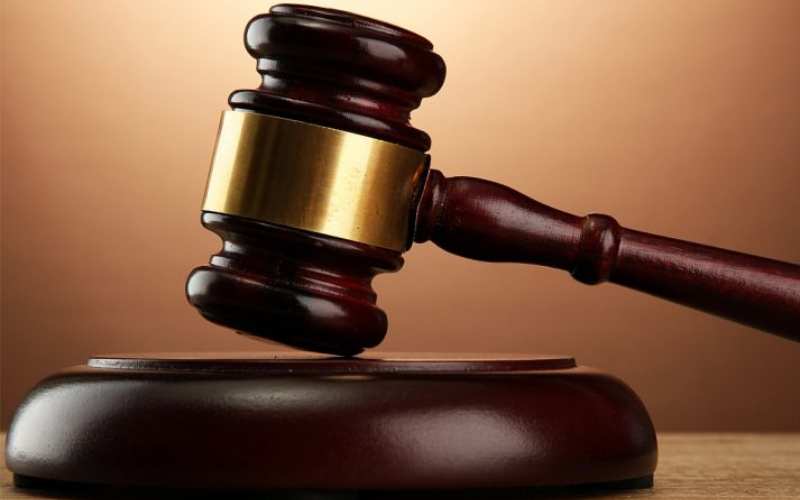 In Othaya, Nyeri county, a court has found six accused persons guilty of conspiracy to commit a felony, stealing from Equity bank and jailed them for two years each without an option of a fine.
The six are former branch Operations Manager Michael Kagume Gatura, cashier Ismael Mwangi Kamara and cleaner Moffat Gathumbi Ngugi, alongside the three fake auditors - Martin Githinji, Kelvin Karanja and Mark Mbogo.
The suspects appeared before Principal Magistrate Ben Mark Ekhubi on Thursday, June 8, for the case's final verdict.
The court termed the heist as an inside job masterminded by three former employees and clinically executed by the other three 'auditors'.
"I am of the view the prosecution presented a strong case. I do not doubt as to the culpability of Githinji, Karanja and Mbogo," the magistrate said in his ruling.
The six had pleaded not guilty to the two charges.
Facts of the case are that on the morning of Friday, October 2, 2015, three men posing as Equity Bank auditors walked into the lender's Nyeri branch.
The men arrived at the bank at 6.45 am, a time when most staff had not reported for work and pretended to carry out an impromptu audit.
The smartly dressed men posed as auditors from the Equity Bank head office in Nairobi, saying they had been sent to inspect books of account at the branch.
It was brought to the attention of the court that they flashed fake identification cards bearing Equity logos to Charles Mwangi, a security guard from G4S company, who was manning the bank on a fateful day.
Within 10 minutes, the men had made away with Sh30.9 million, stuffed in three sacks, fled through the back door and escaped using a getaway car.
Oddly, the robbers timed their strike carefully as only a few personnel were in the bank — the operation manager, cash office manager, guards and cleaners.
"The heist seemed to have been well-planned and executed with the knowledge of some staff members who facilitated the entry of the 'auditors' by flouting the policy procedure of the bank," the magistrate said.
"Gatura and Kamara were the custodians of the reserve room and the cash and did not dispute the same," Ekhubi added.
Ekhubi referred to surveillance footage produced in court by the prosecution that showed how the heist was carried out right from the time Kamara entered the bank.
The footage shows Kamara leaving the vault, then going back, without alerting security despite having an opportunity to do so.
"He is also seen assisting the three 'auditors' to pull the stashed bags out of the vault," said the magistrate.
Call data from the phone of Lucy Karambu, a girlfriend to Mbogo, also indicated it was used to call Gatura in the morning of October 2 informing him of the 'snap audit'.
The suspects were arrested in Kawangware, Nairobi by DCI officers weeks after the incident.