Police arrest man in Murang'a after wife claims he forced her to undergo FGM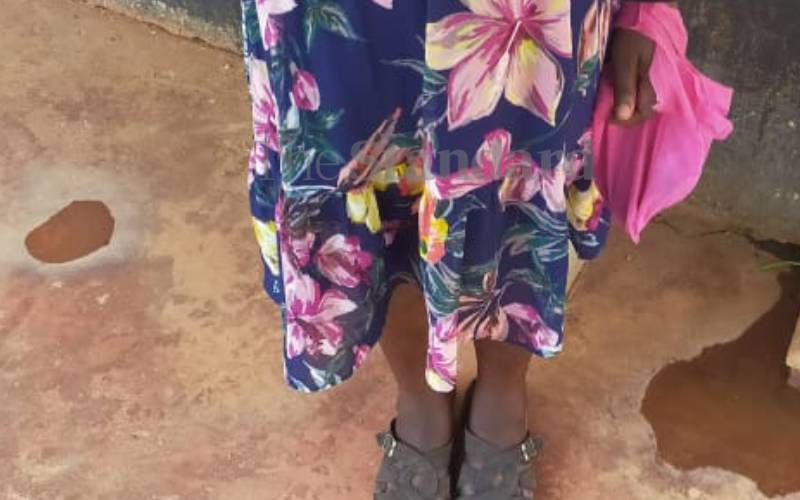 A 30-year-old woman from Kandara, Murang'a County is nursing serious injuries after she was allegedly forced to undergo female genital mutilation (FGM) by her husband.
The woman, claimed her husband, who was accompanied by over 30 members of his cult, first performed a ritual by slaughtering a goat, before they subjected her to the cut.
"One member of the cult, strangled me as others undressed me and started cutting my genital organ with a knife. I fought them off and screamed for help," the victim said.
She said the gang had camped at her compound until the wee hours of the night, when her husband led them into her house.
The mother of three, said she underwent the ordeal on May 9, and that her husband of 12 years has been assaulting her since he joined the cult.
"He has been claiming that his two daughters must face the cut. He vowed that I would be the first one," she said.
According to the victim, after making the distress call, her persecutors fled and she managed to move from her matrimonial house, together with her children.
She said she has undergone untold suffering after the incident.
"I feel severe pain when I'm answering a call of nature, I can't perform my household duties due to the pain," she said.
Nancy Watiri, a community health worker, who took the victim to the hospital, said her condition is worsening and called on the government to take action against the offenders.
Kandara Deputy County Commissioner Caroline Nzwili said the man has been arrested and arraigned in court, and that police are pursuing the other suspects.