Feasting dogs expose murder of missing 26-year-old man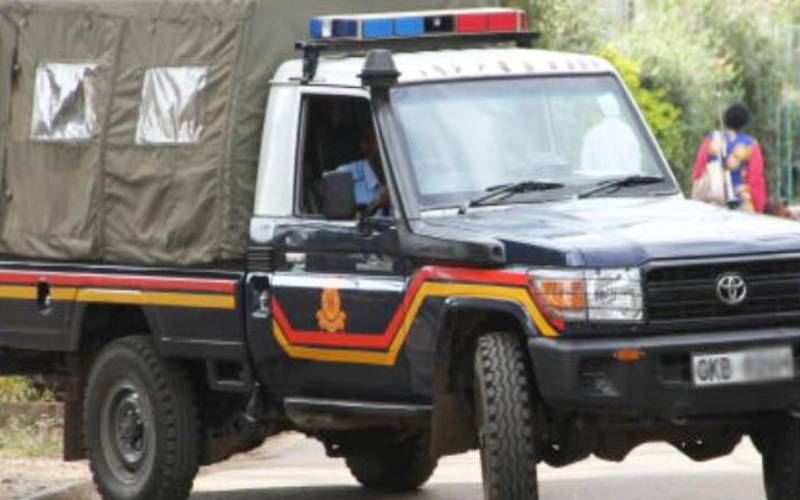 A 26-year-old man from Ndeiya in Limuru, Kiambu County who went missing one week ago has been found dead.
Albert Njenga's body was on Friday, May 28 retrieved from a shallow grave at the Nderu shopping centre after dogs were spotted feasting on parts of a human body.
Njenga, who went missing last Saturday, May 22, had been buried in a grave which was three feet deep, not far from his home in the shopping centre.
Passersby who drew closer upon seeing the dogs feasting on parts of a human body, discovered Njenga's body in the grave.
Police were called to the scene, where they exhumed the body and took it to Tigoni Level 4 Hospital morgue.
On Friday morning, irate residents closed Thogoto-Mutarakwa road to protest against deteriorating security in the area.
Hundreds of locals, including boda boda operators, later went to the home of one of the suspects accused of killing Njenga, and torched his two trucks and a car. The angry residents further brought down the suspect's perimeter wall.
The suspect is the employer of two men, who were last Monday allegedly found in possession of Njenga's motorbike.
The two were arrested in Namanga, Kajiado County while attempting to enter Tanzania aboard a motorbike that had been registered under the deceased's name.
At the border point, the suspects couldn't explain what mission was taking them to Tanzania, prompting police to interrogate them further.
The two were arrested when police discovered they couldn't explain how they acquired the motorbike they were travelling on.
"They had told us that they bought the motorbike recently from a resident of Ndeiya in Limuru. When we called the said-seller, he denied trading his motorbike with the suspects," a Namanga police officer told The Standard.
The cops in Namanga, thereafter, invited their counterparts from Limuru to take the two suspects for further police action.
Three officers from Tigoni Police Station and a few boda boda riders went to Namanga and transferred the suspects to Limuru.
Njenga's motorbike was positively identified by the boda boda riders through its registration plate. The bike was also transported to Limuru.
The suspects, Tony Saitoti and John Laisa, are being held in custody at the Tigoni Police Station as investigations into Njenga's killing continue.
Last Wednesday, detectives sought to detain the suspects for 14 days, an application which was granted by Limuru Resident Magistrate Fred Koome.
The suspects, who work at a butcher shop at the Nderu shopping centre in Ndeiya, are suspected to have strangled Njenga using a rope in one of the abandoned houses near the trading centre. The deceased's shoes were found at the shallow grave site.
Kiambu County Police Commander said three suspects, including the duo's employer whose vehicles were torched Friday, are in custody.