Patients hard hit by county cash crunch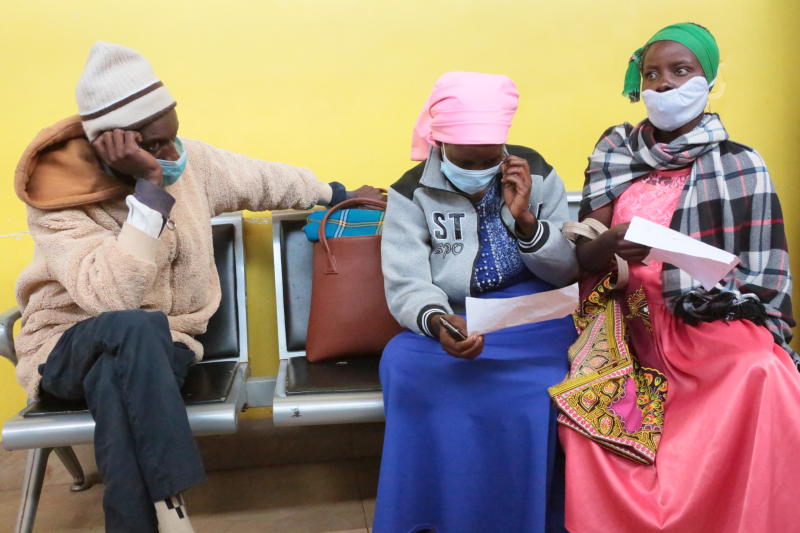 When Patrick Mwangi, 37, from Kieni visited Nyeri County Referral Hospital on May 3, he was diagnosed with an abdominal problem and was advised to take an X-ray.
He was supposed to part with Sh3,000 but unfortunately, he didn't have the money and had to go back home without receiving any treatment.
Yesterday when he returned to the hospital accompanied by his sister Susan Nderitu, he had the money but could still not get the services.
Nderitu said the doctor advised them to go to a private hospital for a scan where they would have to pay Sh9,000 but the family cannot afford to raise the amount.
"We understand the machines have broken down and that is why my brother has not been treated. He has been surviving on pain killers which we had to purchase at a chemist in town. There are no medicines at the hospital," Nderitu explained.
The script is the same for Ali Mohammed, who has been in the same facility for the last three weeks.
Muhammed, 46, was admitted on April 21 and was to undergo a head scan that was supposed to cost Sh9,000 but to date, he is yet to be attended to.
His brother John Nyaguthie said his kin have been relying on pain killers purchased by his friend Makara Wambui because the family cannot afford the scan.
"We are wondering what is happening in our health facilities because we have also been to Naromoru hospital yet the situation seems the same; the hospitals have no drugs and no services are being offered," Nyaguthie added.
A survey by The Standard indicates a serious shortage of medicines and non-pharmaceuticals, leaving patients struggling.
Basic services and medicines such as paracetamol, aspirin, and medication for hypertension, diabetes reagents for laboratory tests such as liver function tests, urinalysis, and blood sugar are currently not available in Nyeri hospitals.
Irene Wanjiru, a resident, explained how she was forced to buy drugs worth Sh1,500 to treat her brother admitted at the hospital.
"I was sent to a private chemist in town because the hospital's pharmacy did not have the drugs he needed to be treated," she explained.
Staff at the facility claimed some of the non-pharmaceuticals such as lab reagents and drugs had run out and were being provided by patients where possible.
Some of the drugs that were missing are for hypertension, diabetes, arthritis and infectious diseases.
"We brought my brother to the facility two weeks ago after he was diagnosed with pneumonia but he could only get painkillers and we have been getting his drugs from private chemists in town," said Ms Rose Mwangi.
Yesterday, Governor Mutahi Kahiga acknowledged there were some drugs but not enough and blamed the National Treasury for the delay in releasing the funds to counties, which he said are owed Sh66 billion.
"Nyeri alone is owed Sh2 billion and this is grounding us. It's not only the hospitals. Fuel suppliers are also hesitant because pending bills are piling up," Kahiga added.
He said by last Thursday the county had received Sh 460 million out of which Sh300 million will go towards paying salaries while the rest will be spent on purchasing drugs.
The situation, he added, was compounded by the fact that the county did not get its total disbursement for the year 2020/21 to the tune of Sh360 million.
This, he noted, had rolled up to this financial year, adding the last disbursement the county received was in January.