Bodies of men allegedly thrown in river recovered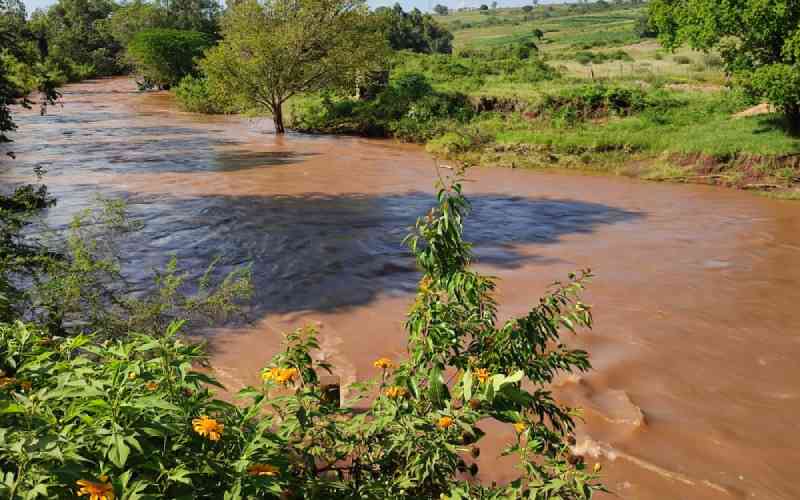 Police are investigating the murder of two young men whose bodies were allegedly thrown into Thika River on Sunday, May 9.
The bodies were discovered floating on the river seven days later.
On Sunday afternoon, residents of Ruburi village in Gatanga sub-county discovered a floating body on the river.
The body, which was decomposing had bruises at the wrist, a possible indication that handcuffs might have been used on him.
An hour later, not far from the first body, another lifeless body was discovered with handcuffs on the left hand.
The two bodies were positively identified by their kin as Nicholas Maithya, 22 and Asman Kamau, 18 respectively.
Eyewitnesses at the scene of the crime claimed that the detectives in charge of the investigations had tried to hide the evidence by removing the handcuffs from the body.
"Even if they hide the evidence, we have already taken pictures," Joseph Chege, an eyewitness said.
Gatanga sub-county police commander Benson Muchemi who spoke to Standard Digital via phone said that investigations were being conducted by the DCI.
"We cannot make any assumptions at the moment as investigations are underway," he said.
The bodies were taken to General Kago Funeral Home in Thika awaiting postmortem.
The two were allegedly thrown into Thika River by administration Police Officers on allegations that they were illicit brewers.