Huduma Namba cards: Youth out of reach after throwing away sim cards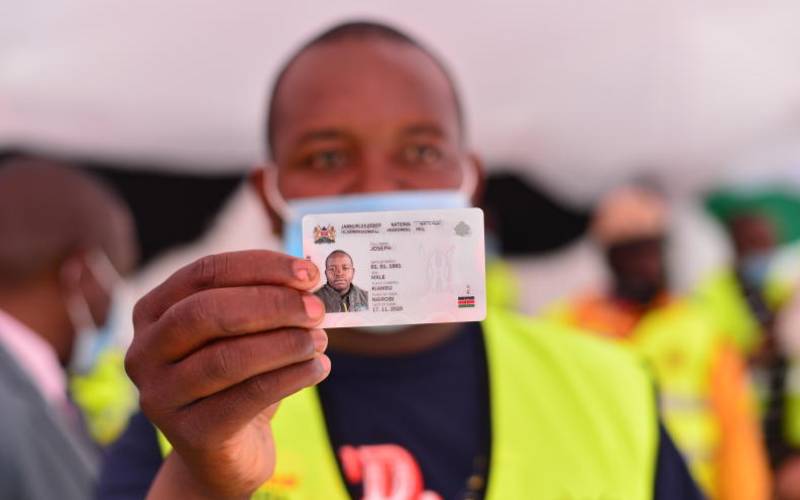 Administrators in Murang'a County have five days to distribute Huduma Namba cards to the 51,000 applicants.
The distribution of the issued cards among the youth has been a challenge as many have since changed their phone numbers.
The National Government Administration Office (Ngao) believes most of them changed numbers after borrowing loans from online platforms without paying.
The major hurdle has forced the administrators to team up with the community and church leaders to help in the identification of the missing individuals.
Local County Commissioner Mohammed Barre said already 5,000 cards have been issued to the residents, adding that distribution will be a joint venture between the chiefs and the village elders to ensure success.
Speaking in Kiharu divisional headquarters, Barre said the government is concerned about the distribution of the Huduma cards to the residents before December 20.
"Once we distribute the 56,000 cards, the second batch of 200,000 will be brought and circulated at the sub-counties, chiefs, and their assistants' offices in the villages," said Barre.