Huduma cards in Nairobi lie uncollected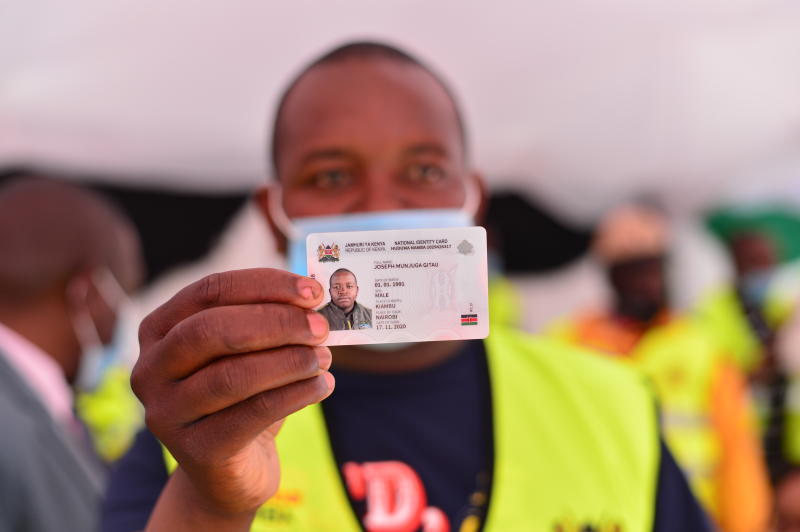 At least 240,000 Nairobi residents are yet to collect their Huduma Namba cards.
Starehe Deputy County Commissioner Flora Mworoa yesterday said 43,000 of the 286,000 cards received in Nairobi had been collected.
Starehe Sub-county received 13,529 cards but only 3,231 were collected.
Ms Mworoa urged Kenyans yet to receive a message on how to collect their Huduma Namba cards to be patient. She said each applicant would receive an SMS on the phone number they gave during registration, with details on how they will collect the cards.
The quest for the National Integrated Identity Management System (NIIMS) was mired in court cases since its inception. And with a fresh onslaught on the appointment of a data commissioner, it appeared it would remain a mirage.
The government was fighting on two fronts to eliminate hurdles to the project.
First, it is battling lawyer Adrian Kamotho before the Employment and Labour Relations Court, which last week halted the appointment process. Second, it has to fight an appeal filed by the Nubian community alongside the Kenya Human Rights Commission (KHRC) against a High Court ruling that gave the Huduma project the green light.
But at last, the registration was rolled out that saw about 37 million Kenyans registered.
By early February 2021, government spokesman Cyrus Oguna said out of the 2.2 million messages that had been sent out for people to collect the cards, only 300,000 had responded.
Kenyans who have attained the age of majority (18) are eligible to apply for Huduma cards.
The Huduma cards form part of the new identification, as National Identification cards (IDs) are being phased out.