Two sub county police commanders arrested by EACC over bribery claims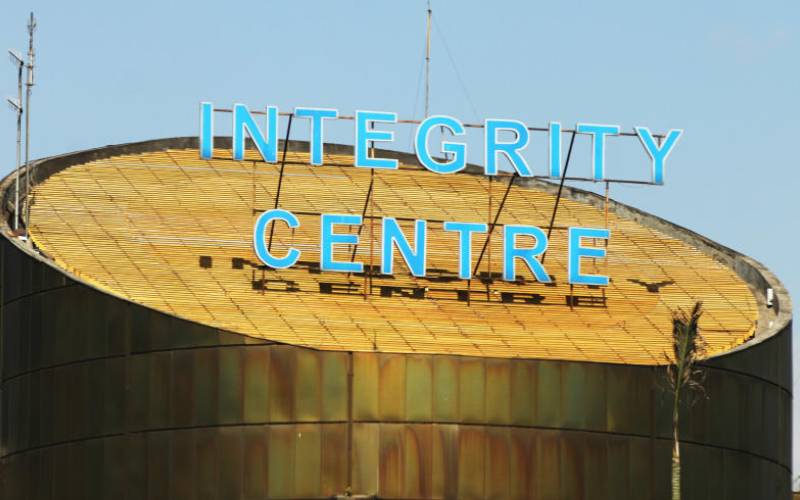 The Ethics and Anti-Corruption Commission (EACC) has arrested two sub-county police commanders on allegations of demanding a bribe of Sh500,000.
Sub County Police Commander Likoni Jane Kavutha and Nyandarua West Deputy Sub County Commander Ephraim Karani were arrested in Nyeri at the EACC regional Headquarters.
EACC Central Regional Head Charles Rasugu said the offence was committed in 2018 when the two officers were both serving in South Kinangop, Nyandarua County.
The two were Officer commanding Division (OCPD) and District Administration Police Commander (DAPC) respectively.
"They demanded the bribe as an inducement to effect an eviction order validly issued by a court against illegal occupants of a private property," Rasugu said.
The EACC detectives concluded their investigations and arrested the two officers after the Director of Public Prosecution consented to the prosecution.
"We have made this arrest after the DPP gave us the go-ahead to proceed with the prosecution on February 10, 2021," added Rasugu.
The two will be arraigned at the Nyahururu Anti-Corruption Court on March 2.
Four arrested over livestock theft
The four are believed to be stealing the animals at night from locals and schools and transporting them in a lorry to neighboring counties.