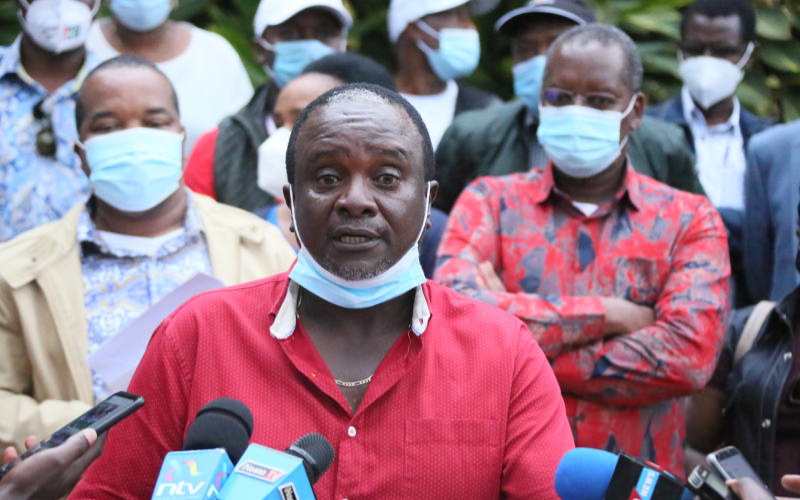 Kirinyaga Senator Charles Kibiru has dismissed Senate Whip Irungu Kangata's assertions that he has replaced him to lead the Building Bridges Initiative (BBI) campaigns in Mt Kenya region.
Kibiru maintained that Kang'ata was never elected to lead the campaigns in the first place.
Speaking to The Standard, the Senator said it's unfortunate for Kang'ata to 'lie' to the members of the public that he has been replaced from a position he never held, saying the election of a chairperson of BBI coordination meetings was only discussed for the first time at a meeting in Thika last week.
In his interview with a local TV station on Sunday, Kang'ata claimed that due to his candid letter to the President on how the BBI report was unpopular in Mt Kenya region, he has been removed from the position of Mt Kenya region coordinator where he co-chaired with former Mathira legislator Peter Weru.
"I have been removed from my position as the BBI Coordinator in Mt Kenya region which I co-chaired with former Mathira MP Peter Weru and the position has been given to my Kirinyaga counterpart Charles Kibiru, but I wish him well in popularizing BBI in the region," the Senator said during a political show.
Read More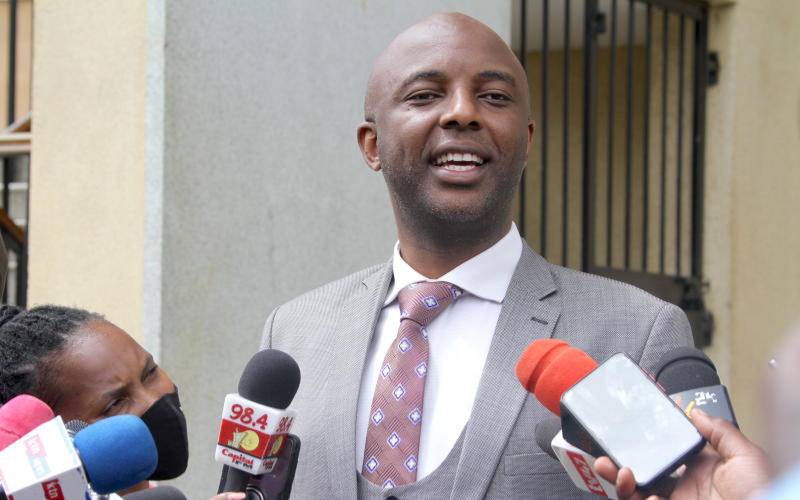 In response, Senator Kibiru said Kang'ata was not truthful and he was lying since he has never been elected to coordinate the campaigns and dared him to make public when and who gave him the mandate of coordinating the campaigns.
"Those are innuendos, he has never been elected to coordinate the BBI campaigns, the Thika Greens meeting with Mt Kenya leaders was the first time we discussed and elected the Coordinators where MP Maoka Maore and I were elected," Kibiru clarified.
He added that some months ago, they had a meeting at the same venue with leaders such as PS Karanja Kibichu and that Kang'ata was present but they never discussed the election of coordinators.
"I have actually chaired the first meeting today on strategy and plan to hit the ground running, one of the issues we have agreed is to remove 2022 general elections from the BBI campaigns, we shall reach out to the political class including those aspiring various political seats to sell the BBI document to our people, we shall conduct campaigns up to June and then give way to politicians to support their preferred candidates and conduct their own campaigns," he added.
He also defended himself amid accusations that he is planning to table an impeachment motion against Kang'ata with a view of replacing him, saying he was not a Jubilee member for him to be embroiled in Jubilee affairs.
" I can't stoop that low...I'm not a Jubilee member and I can't do something like that...let me to remind Kenyans that I was elected as an independent candidate hence can't table such a motion or vie to succeed Kang'ata," he added.