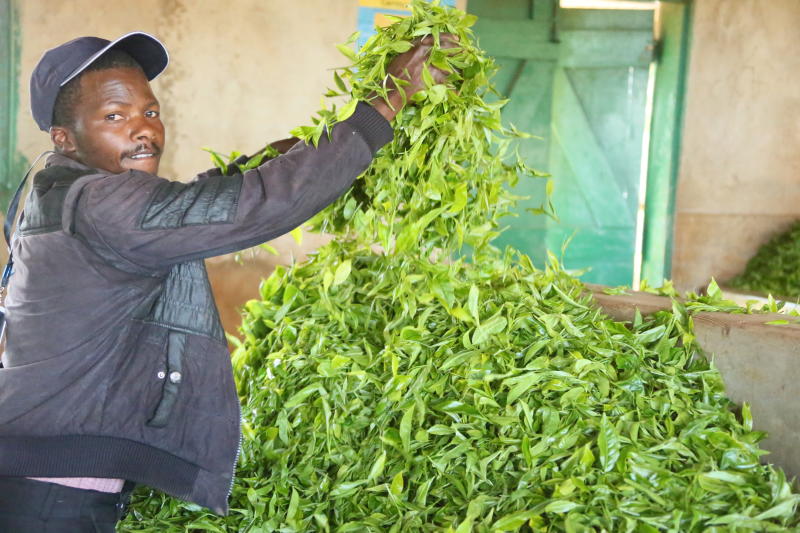 Focus shifted to directors of tea companies yesterday as MPs passed a new Bill that seeks to revitalise the sector.
MPs reintroduced a clause that places individual liability on directors of the companies in case of loss or offences committed during their tenure.
The Bill heads back to the Senate for concurrent before it is sent to President Uhuru Kenyatta for possible assent.
The Bill, a brainchild of Kericho Senator Aaron Cheruiyot, had been pending in the National Assembly since last year when the Senate passed it.
Agriculture and Livestock Development Committee chairman Silas Tiren (Moiben) moved a motion, during the Third Reading, urging MPs to reinstate a clause struck out on Tuesday.
MPs who supported Clause 32 A (1) said it will help reign in on directors who hide behind corporates to plunder public resources.
"Where an offence under this act is committed by a body corporate or any other association, the offence shall be deemed to have been committed by a director, partner or any other persons involved or acting, or purporting to act in the management of the affairs of the body corporate or association," says the clause, under the Miscellaneous Provisions of the Bill.
Seme's James Nyikal said the clause was necessary as it would place responsibility squarely on company directors in case things go wrong. "This will reign in on the evil hiding under the corporate veil to loot public companies," said Dr Nyikal
Dan Maanzo (Makueni) termed the amendment as perfect saying it would lift the veil of corporate protection to hold individuals in those organisations responsible for their actions.
Nominated MP Cecily Mbarire noted that passing of Tea Bill was the culmination of a long journey whose end result would be good for Kenyans.
But North Imenti MP Rahim Dawood broke ranks with his colleagues saying the clause was unnecessary.