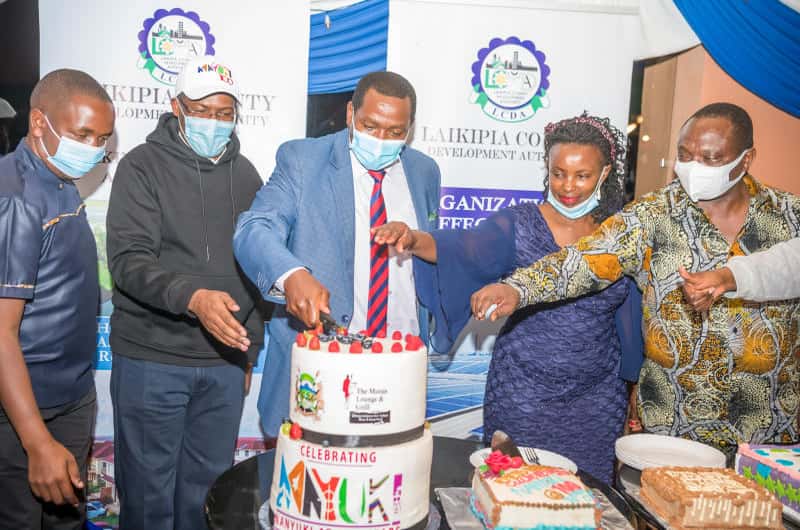 Partnerships among various stakeholders have helped Nanyuki grow into a modern town, Laikipia Governor Ndiritu Muriithi has said.
Speaking during celebrations to mark the town's 100 years yesterday, Muriithi said Nanyuki, which is Laikipia County's headquarters, has benefitted from partnerships with the business community, tourists and the British Army Training Unit in Kenya.
"Without these partners, the town could have remained where it was then. We appreciate every effort that all these players have made to see this town grow," he said.
Nanyuki was gazetted as an official post office by the then colonial government in November 1920.
During yesterday's celebrations, Muriithi pledged his government's commitment to providing a good working environment for the residents as well as business people.
"When we took over power, we promised to embark on a programme dubbed Smart Towns Initiative. So far, we have provided better services and Nanyuki is one of the beneficiaries," he said.
The programme aims at constructing tarmacked roads, improving drainage systems and putting up streetlights.
The governor lauded the partnership between his administration and local financial institutions, which provide loans at cheaper rates to youths and small entrepreneurs, especially during this time Kenyans are grappling with the effects of Covid-19.
Among the banks that have partnered with the county government are Kenya Commercial Bank and Equity Bank, which have committed to giving up to Sh2 billion in loans.
"This partnership has helped sustain our business people, especially during these hard times... My administration has helped secure loans for the youth and women who are willing to start small businesses," he said.
Laikipia Deputy Governor John Mwaniki said plans were underway to have the town gazetted as a municipality.
He said the town was expected to grow further as it will be managed by a board. [James Munyeki]