Agencies launch bid to reclaim Mt Kenya forest by planting trees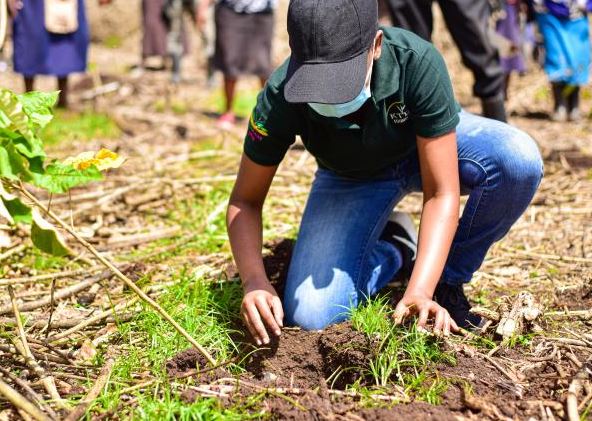 A number of agencies have come up with an initiative to restore the depleted Mt Kenya forest in Meru.
The agencies which include Mt Kenya Trust, Kenya Tea Development Agency and the Kenya Forestry Service will be planting 20,000 indigenous trees in the forest in efforts to reclaim 14, 800 hectares of forest.
Speaking yesterday in Meru, Bernard Wahome, the Meru forest manager, said the first phase of the initiative to reverse the destruction will see trees planted on 100 acres.
"We want to cover 100 acres in two years. We are planting a lot of indigenous trees to reversing the mess. The residents are also planting trees in their farms to meet their fuel needs and avoid the forests," Mr Wahome said. Yesterday, Mt Kenya Trust Executive Director Susie Weeks led residents in planting trees.