Governor, MP clash over site of new hospital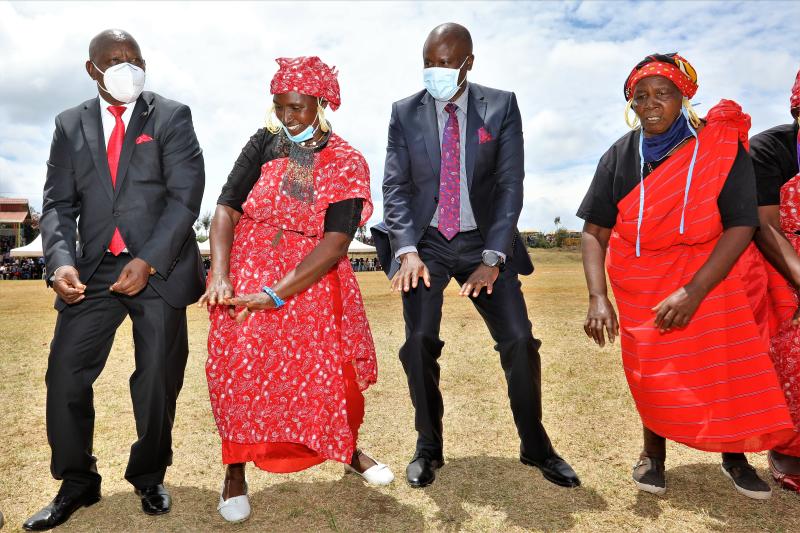 Plans to build a Level Four hospital in Kieni West might not materialise after area Member of Parliament Kanini Kega withdrew his support citing disagreements on a suitable site.
The Kieni MP said that the Sh30 million he had pledged towards the joint project between the national government and Nyeri County Government would now be used to put up a medical college.
Speaking during Mashujaa Day celebrations on Tuesday at Mweiga in Nyeri County, Kega said Nyeri County Government officials could not agree on where the health facility would be built. He said he had identified Kiawara as the most suitable site.
"I wanted us to collaborate with the county government to build a hospital but I will leave the MCAs and county leadership to look for money and build one. I'll construct a medical college instead...," he said.
Mutahi Kahiga, the Nyeri governor said the row on the construction site came up after Kieni National Government Constituency Development Fund (NG-CDF) bought a parcel of land for construction of the facility in Kiawara as opposed to the area preferred by the local community.
The governor said the initial mandate of the CDF in the project was to construct a medical college while the county government was supposed to build the health facility.
"The board got some money to build a hospital and bought land for the project but the contentious issue is the site. We will go ahead and build a hospital for the people of Kieni West because that is our mandate as a county government," Kahiga said.
The hospital is meant to improve provision of health services in the Kieni constituency, the largest in the county.
The governor said the county received sh340 million from Kenya Devolution Support Programme for the construction of a Level Four hospital with 175-bed capacity in Narumoru to serve residents who have been covering a long distance to get medical attention.
Kega said he had resolved to have the money channeled to building a Kenya Medical Training College branch.