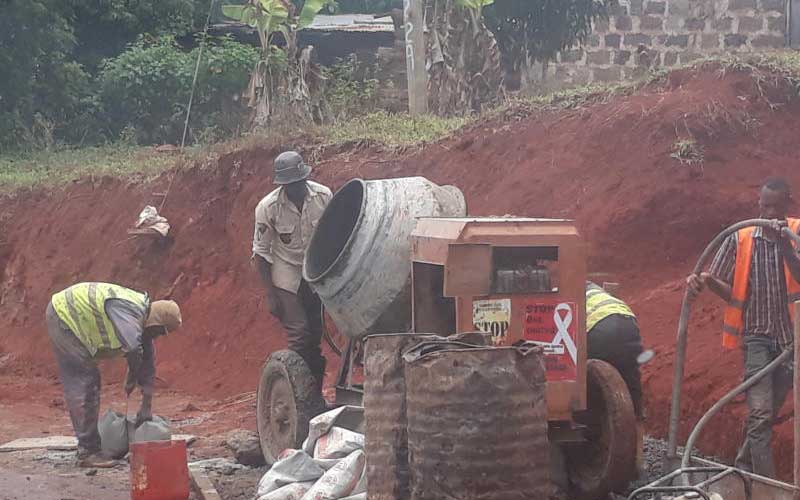 Construction of a 35-kilometre road named after the late Kenneth Matiba has started.
The project, funded by Kenya Rural Roads Authority and which will cost Sh1 billion, will pass through Mbiri and Wangu wards in Kiharu constituency, which was represented by Matiba.
The order to have the stretch between Murang'a town and the interior parts of Kiharu tarmacked was made by President Uhuru Kenyatta when he attended Matiba's funeral at General Ihura Stadium in 2018.
At Gatheru market during a public participation meeting, residents appreciated plans for the road, but demanded compensation for land and other property that will be affected during construction.
Matiba represented Kiharu from 1979 until 1997 when he failed to be registered as a voter paving way for Ngenye Kariuki to be elected MP.
During the public participation convened by Kiharu MP Ndindi Nyoro, the locals said they expect their youth to be employed, as per government directive.
The MP said the project is projected to be completed in three years.
"This is a national government project that President Kenyatta promised in honour of the late Matiba," said Nyoro.
Some parts of the project will be funded by Kenya National Highways Authority and Kenya Urban Roads Authority.
Led by Evanson Kabiru, the residents said in the past government projects had not benefited them as outsiders were transported to work as casuals.
"This time as the government demands, locals should account for 70 per cent of the casual workers," said Mwangi.
Ramadhan Mwangi said locals should be given access to the land maps of 1969 to help show public land that has been grabbed.
"To ensure there is fairness the locals should be made aware of the status of the public utility land that should be used in the future," he said.