Elderly without identification documents miss government monthly stipends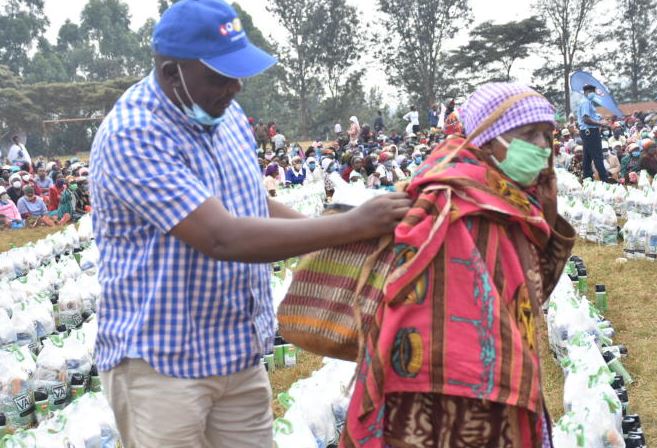 Hundreds of elderly persons are yet to access their monthly stipends from the government due to lack of national identity cards.
The elderly have been depending on well-wishers for support after they failed to be registered for the monthly stipends.
Juma Kamau, 80, of Ng'araria village in Kandara Constituency said he was yet to benefit from the monthly stipend.
"We were told we cannot get that money until we get national ID cards or birth certificates," said Kamau.
Jane Nyambura, a mother of five, said she had tried to get registered in the programme without success.
"The chiefs demand to see our identity cards and birth certificates. I don't know where I kept my ID, I suspect it got lost," she said.
On Friday, over 1,500 elders recounted their frustrations in attempting to benefit from the social support kitty.
Lotto Foundation and Ahadi Trust officials pitched camp at Matenjwago and Ndakaini markets in Kandara and Gatanga, respectively, where they shared foodstuff with the needy.
Ahadi Trust Executive Director Stanley Kamau said many aged citizens were being denied the social support due to issues that administrators can easily sort out.
Kamau said he has been approached by elderly persons from various parts of the country for assistance.
"We are asking the Government to relax some of the rules to have the elderly persons get certification that would enable them to have access to the monthly stipends. The church and Nyumba Kumi elders are the reliable partners who can verify this registration," he said.
Lotto Foundation official Wanja Mwaura said they had a charity programme to reach the needy in the community.
"Let no one in our neighbourhood suffer by being our brothers' keepers," said Wanja.