MP courts controversy over forest-clearing demand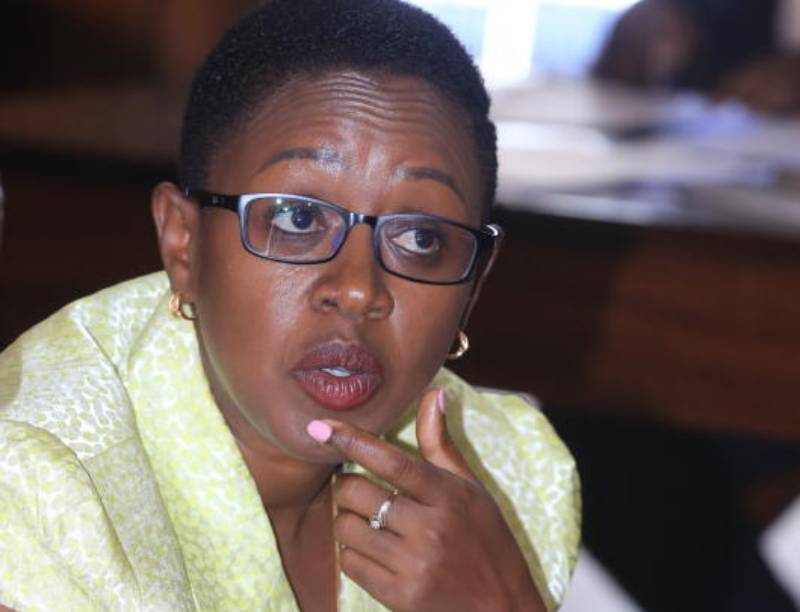 A suggestion by an MP that a forest in Murang'a should be done away with to check on increased insecurity and cold weather patterns has drawn the wrath of the public.
What appeared to be an innocent remark by Murang'a Woman Rep Sabina Chege has earned her censure from residents, as well as other Kenyans.
After touring her county on Thursday, Chege took on the Kenya Tea Development Agency (KTDA) for developing a tree plantation in Gituamba.
She approached members of KTDA's leadership who were supervising the replanting of a second lot of trees for use in processing green leaf on the 65 acres in Kinyona Ward, Kigumo Constituency.
Increased insecurity
The MP, who comes from Kinyona, said the forest is to blame for increased insecurity in the area as the tree cover provides criminals with a hideout, as well as a cold weather spell that has exposed residents to diseases.
Social media was awash with criticism of the MP, with commentators questioning her understanding of environmental issues.
Yesterday, Francis Macharia, a board member at KTDA, accused Chege of being insincere on issues pertaining the afforestation programme.
Macharia told Saturday Standard that the land, LR/Kinyona /loc/2/786, is registered under KTDA Holding Company for tree planting to safeguard the environment and supplement the firewood used in tea processing factories.
"Talk of destruction of forest cover due to cold weather in Kenya is, to say the least, very insincere by a leader. Are people in Iceland dead, and what about those living in Ndundori, Kinale and Gitare areas which are extremely cold?" asked Macharia, a resident of Tuthu in Kangema.
However, Chege said the residents have been against the project.
The agriculture farm was the subject of debate at Murang'a County Assembly in 2016 following a petition by residents who called for the land to be reverted to community use.
The assembly recommended that the National Environment Management Agency (Nema) conducts an impact assessment on the planting of thousands of eucalyptus trees, and their subsequent impact on the environment in Kinyona.
Chege said she was not moved by the backlash from the public "as rights of the locals must be protected".
"I was on a inspection tour of construction of roads and installation of electricity in the area when I came across the team from KTDA in the farms and demanded to know what they were doing," she said.