Tetu, the sleepy sub-county rich in Mau Mau history but lacks banks, colleges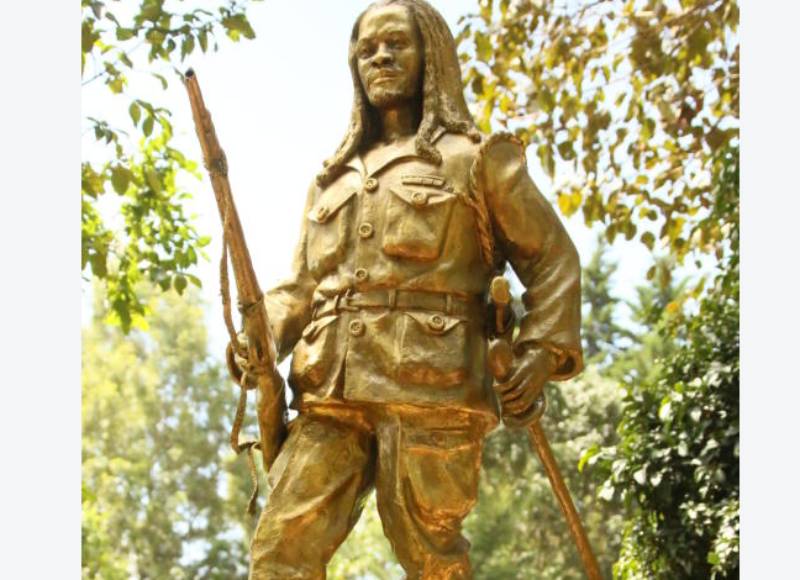 At the advent of Western adventurism into central Kenya, Tetu was the gateway through which the white man entered Nyeri County. But nearly 120 years later, the state of the constituency belies its rich history.
Today, Tetu Sub-county is considered one of the smaller administrative units of Nyeri and is governed as part of Nyeri Central, which consists of Nyeri Town Municipality and Tetu.
Nyeri town, however, was carved out of Tetu and was one of the strongholds of the Mau Mau resistance.
But long before it was the home of Mau Mau freedom fighter Dedan Kimathi, it was first the birthplace of pre-colonial chief Gakere wa Ngunju, who fought off a British expedition led by Colonel Richard Meinertzhagen.
In Meinertzhagen's book, The Kenya Diary (1902–1906) he tells of the hiding he got from local warriors. He finally defeated and captured Gakere on December 6, 1902. Two days later, the British Established Fort Nyeri.
After Tetu was subdued, Muhoya Kagumba was selected as the chief. He was instrumental in welcoming Catholic missionaries even as he cooperated with freedom fighters, to the chagrin of the colonial government.
While Tetu's history has a rich vein of the fight for self-rule, especially with Kimathi's exploits, it's unfortunately trapped in a time warp nearly 60 years after independence.
The constituency retains a rural veneer largely untouched by modernity. Residents live without banks, large markets or a university.
Most trading centres are deserted by 8pm and lack petrol stations. Locals or motorists who need fuel are lucky to be served at a single petrol pump.
Wahome Gikonyo, an advocate from the area who is based in Nyeri town, says Tetu's problem is that it was carved into a constituency in 1988 to provide a soft landing for Nahashon Kanyi after he lost the Nyeri Town seat to Waruru Kanja.
Geographical location
"This political move led Tetu to become a constituency only in name, but with no amenities and infrastructure to back its potential to grow," said Mr Gikonyo, adding that the boundaries need to be revised for the sake of development.
Despite efforts to prop up Wamagana as the constituency headquarters, residents still rely on Nyeri town for key services.
"My ward is the administrative centre for Tetu but its geographical location is disadvantaged because residents have to pass through Nyeri to get to Wamagana. Meanwhile, residents of Othaya and Mukurwe-ini live close to the towns," said Wamagana ward representative Sebastian Theuri.
Tetu residents, he noted, have access to large markets in Muthinga, Gichira and Gacatha, but due to their proximity to major towns, activity in these markets is not vibrant.
The constituency that borders the Aberdare Forest was home to the late Nobel Peace Laureate Wangari Maathai.
Maathai served as Tetu MP between 2002 and 2007, but lost the seat to Francis Nyammo.
In its latest census figures, the Kenya National Bureau of Statistics showed that Tetu had a population of 80,453 people in 24,139 households.
These residents rely on five government health centres, 14 dispensaries and four private faith-based clinics to access medical services.
Loise Wambugu, a resident of Ihururu, says it is convenient to shop and bank in Nyeri town, which is only 20 minutes away. "I do not see the big deal or why we need these services in Ihururu yet we can get all our services from town."
Francis Mwangi, a resident of Wamagana, says that while the shopping centre had grown to be the main administrative centre for Tetu, most residents still rely on Nyeri town for employment and access to markets.
"Many of us live in Tetu but work in Nyeri town or visit at least once a week. We do not find it complicated to access some of these services."
Martin Githigaro says that Tetu and Nyeri towns remain as one administrative area.
He notes that many title deeds in Ruringu Ward, Nyeri Town, are named under Thegenge Ward, which is in Tetu.
The Tetu resident notes that a key challenge is lack of political goodwill to turn the agriculturally rich sub-county into an economic powerhouse.
"Tetu is a peri-urban constituency whose locals believe it is better to conduct business in Nyeri town as they farm and live in Tetu. We produce premium tea, coffee and macadamia but have failed to capitalise on these produce," said Githigaro.
Aguthi/Gaaki MCA Stanley Wakibia says two police stations at Ndugamano and Gichira serve the residents' needs.
Tetu MP Gichuhi Mwangi expressed optimism that construction of the Mau Mau Road will change the constituency's economic fortunes.
"Tetu will benefit from 108 kilometres of roads. We shall hopefully see more investors coming here. The infrastructure will also support the transport of farmers' produce," said Gichuhi.
The MP also lists the Kaigonji water project as a key development that will boost agricultural activity and encourage horticultural farming.