Woman delivers bouncing baby in police cell, freed on bond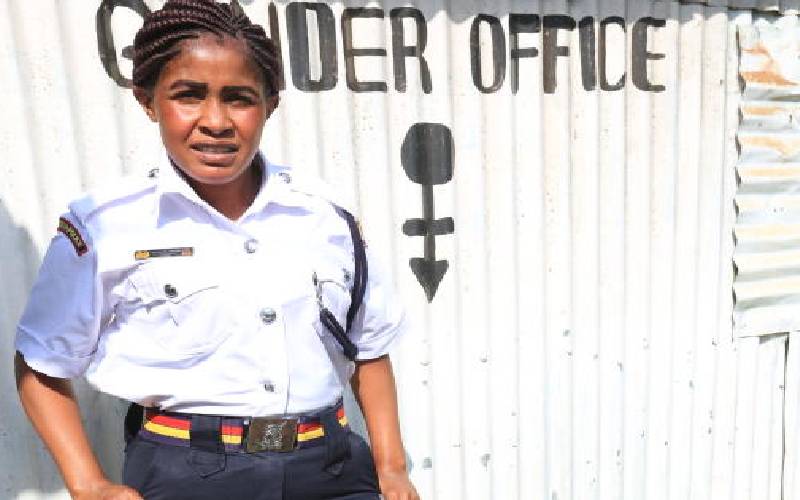 Police officers at the Tigoni Police Station were momentarily turned into midwives when a remandee went into labour.
Ann Wanjiru, a resident of Murengeti in Limuru, delivered a healthy baby girl assisted by some officers. Ms Wanjiru had been remanded at the station due to coronavirus fears, which could not allow her to be remanded at the Lang'ata Women's Prison.
Wanjiru who is facing assault charges could not raise Sh10,000 cash bail ordered by court.
John Misoi, the officer commanding police station, and Fridah Mwema, who is in charge of the gender desk, have been taking Wanjiru for clinics at the nearby Tigoni Level 4 Hospital.
On the material day, the officer on duty found Wanjiru in labour and quickly informed the OCS who called Mwema. Wanjiru was then moved to a clean room.
"It was around 7pm and we were caught flat-footed. Wanjiru gave birth to a bouncing baby girl in our presence," Mwema said.
Mwema went to her house and got blankets for Wanjiru while some officers brought baby shawls for the newborn. Misoi gave her two blankets.
Wanjiru was then taken to Limuru Health Centre where the nurses checked her and the baby and gave them a clean bill of health. They were taken back to the police station where the OCS had secured a room for them. Misoi then liaised with the court to have Wanjiru freed on a personal bond.
"I then organised for them to be taken home," Misoi said.
Wanjiru's husband George Ndungu said the family has been pleading with her accuser to withdraw the case.