Travellers held at Chania roadblock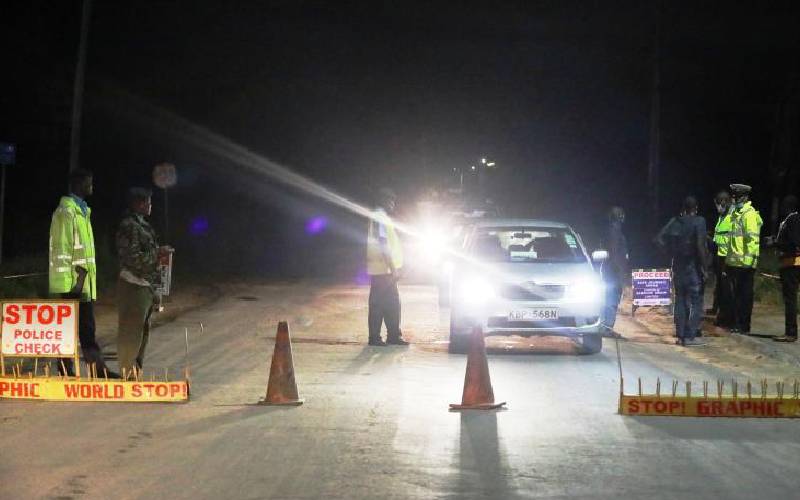 Several people claiming to be essential services providers were yesterday stranded at the border of Murang'a and Kiambu counties after police stopped them from entering or leaving their areas.
For most of yesterday, the Chania River roadblock, manned by General Service Unit officers, was busy as several motorists tried to plead their case to gain access into or out of either county.
They included Kenya Power staff and health workers, among other professionals.
The officers declined to recognise the letters they displayed that allowed them to pass through roadblocks, and would not be swayed by their explanations as to why they had to move through the barrier.
Most of those seeking to cross the border were in private cars, which they were asked to park on the side of the road. The commotion caused traffic that snaked up to Kenol and to Witeithie on the Nairobi outbound lane.
Officers denied the travellers access to either counties saying their reasons for moving into or out of the restricted zones were not valid.
Ms Rachael Njeri, a health worker, said they were later allowed to proceed to their workplaces on condition that they remain there until the restriction on movement into and out of Nairobi is lifted.
Peter Kamau, one of those held at the roadblock, said he was scheduled to attend to a patient in a Karatina hospital.
"This is totally unacceptable. There is need for a guideline. We are told to remain where we are assigned to work," said Dr Kamau.