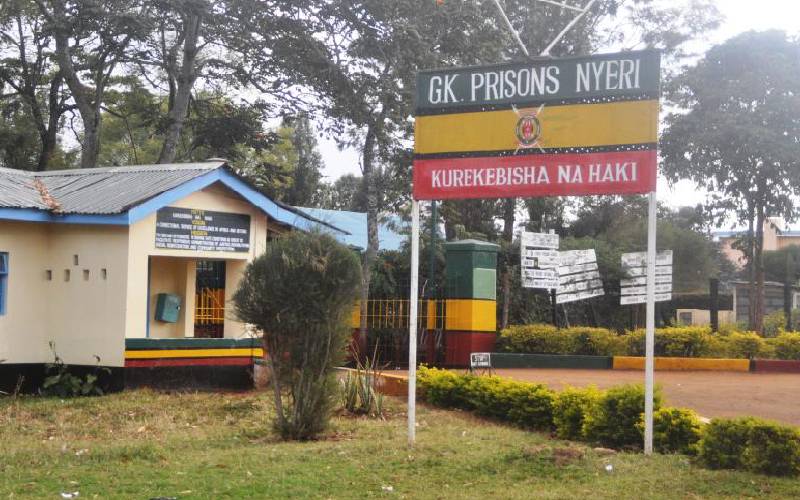 There was a standoff at King'ong'o Maximum Prison yesterday after inmates refused to have their cells searched for contraband. Prisons authorities regularly search cells to ensure contraband goods are not sneaked in. Wardens have also been accused of smuggling contraband goods, including phones and drugs, into the facilities. The prisoners said they did not want to be searched claiming they feared wardens would expose them to coronavirus. Prisoners at B10 protested the search saying it was a risk to their lives in the wake of Covid-19 that has so far killed over 12,000 people around the world. But regional Prisons Commissioner Aggrey Onyango said officials were able to contain the situation and the search went on as had been planned.
SEE ALSO: Virus weighs on global oil demand
He accused the inmates of being hell-bent to beak the law in the pretext of avoiding the possibility of being infected with the virus. "We shall not condone any criminal activity within our prisons. There will be no room for inmates to flout the law that governs their incarceration," Onyango said. Mr Onyango said the inmates must abide with the law and all regulations, including a requirement for regular search for contraband goods. "The officers will explain to the inmates all they need to know about coronavirus. We are taking all precautions to ensure our officers are safe as they work, including in their living quarters," Onyango said. "Only those hiding prohibited items are rejecting the search. They want to take advantage of the situation but we'll not allow it," he said.
SEE ALSO: Act before virus fuels insecurity along borders