Group fined for flouting laws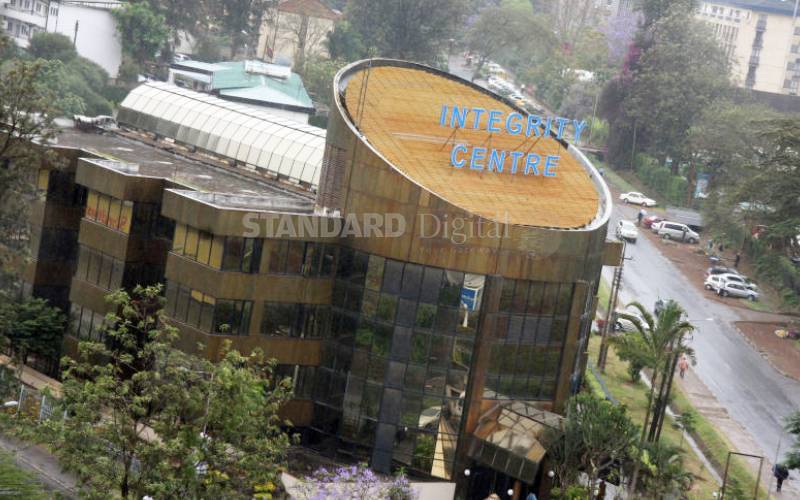 \
Five members of a government entity, the Nanyuki River Water Users Association committee, have been convicted by an anti-corruption court in Nyeri for failure to comply with procurement laws.
Senior Principal Magistrate Philip Mutua found Rosaidah Wangui and Julius Beneti guilty of the crime and fined them Sh200,000 each or serve one year in jail.
In the first charge, Wangui and Beneti were found guilty of irregularly awarding a tender for the supply of 67 tanks meant for harvesting rain water on diverse dates between July 6 and 30, 2012.
In the second charge, Mary Kimotho, Charles Wamae and Douglas Mutai were convicted of the offence of willful failure to comply with applicable procurement laws, contrary to section 45 (2) (b) of procurement laws and fined Sh200,000 each or in default serve one year in jail.
Kimotho, Wamae and Mutai had denied making payments from the association's bank account without a certificate of inspection of works.
In convicting the accused persons, Mutua said the prosecution had proved its case beyond any reasonable doubt, proving that procurement laws were flouted in the process of procuring the tanks.
Competitive bidding
"It's apparent that section 45 (2) (b) of the law relating to procurement was overlooked by the accused person," Mutua observed.
Rose Nasimiyu, a senior official with Water Authority Trust Fund, had told the court the committee members flouted the Public Procurement and Disposal Act by single-sourcing the tender worth Sh1.6 million.
Ms Nasimiyu told the court the committee was supposed to advertise for the same for competitive bidding.
"Being a legal public entity, the committee had an obligation to follow procurement rules because our agreement with the association earlier dictated so," she stated.
The fund, she noted, finances community water projects and had in 2010 received a proposal from the association for appraisal and later recommended for its financing.
"The committee was supposed to purchase 67 tanks at a cost of Sh25,000 each with the total cost amounting to Sh1.6 million," the witness observed.
According to the agreement, she said the committee was to outsource for a minimum of three bidders, which they did not.