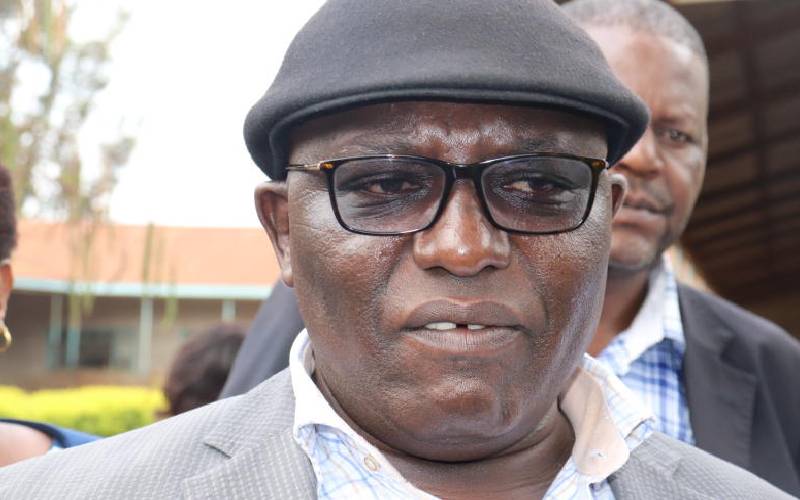 An MP has raised concern that a good number of young men are keener on cash handouts from politicians than applying for the Youth Fund loans to start or expand their income generating projects.
Manyatta MP John Muchiri said whereas the government funds come interest free and have a grace period of six months, many youths only look for quick money to share among themselves.
The lawmaker said some young men would not mind even if a politician steals from the public coffers to dish out handouts to them.
Muchiri said he had tried to empower youthful boda boda riders by mobilising them to raise funds and venture into matatu business but they ended up disappointing him.
"I bought a motorcycle for a boda boda group but they fought over it and it had to be secured by a chief. When it was released to them, after three days they reported it was. I donated a car wash machine to a group but they sold it cheaply soon afterwards. I brought together three boda boda groups and provided each group with Sh100,000 as seed money to buy a matatu but it flopped as they wanted to share the seed money among themselves," he said.
Muchiri lamented that the men would use such cash to buy alcohol and other luxuries, and later complain about poverty and lack of opportunities.
The MP advised young men to desist from the allure of cash handouts from politicians and pursue investments that would grow their net worth over time.
He said there was urgent need to sensitize men on the importance of joining hands and pooling resources to start income generating projects whose proceeds would contribute to their personal and the group's growth.
Muchiri revealed he would seek assistance of the Youth Department to go round the constituency to sensitize young people on the need to apply for public funds for self-developments to uplift their standard of living.
In contrast, women in the constituency have been very active in applying for women fund to invest in meaningful activities and are repaying it as required, according to Muchiri.
The MP was speaking when he issued Uwezo Funds cheques worth Sh4 million to 28 self-help groups of women, youth and people with disabilities at the Manyatta Youth Empowerment Centre in Embu town.
He said since 2013 they had issued Sh23.4 million Uwezo Funds and the beneficiaries had repaid Sh16 million. Muchiri said the fund has Sh6.5 million in bank to be loaned to eligible applicants.
He said they are seeking for visionary young people in groups to benefit from the fund.
The constituency fund chairman David Ireri said the beneficiaries had attained the 60 percent recovery rate required by the government.
He said consequently they had issued the funds in five phases whereas neighbouring constituencies were at three.
"This is an attractive fund that the target groups should utilize. We released the money ahead of the festive season so that they can tap from the booming business of that period. We tell them to repay it so that others can also benefit since this is a revolving fund," he said.
Ireri lauded groups that had repaid their loans, saying they had qualified to reapply for higher loans. He said even persons living with disability had been borrowing the loans, and some were repaying on time.
Winfred Wanja Kirumia who is epileptic said she had accessed finance to run her income generating projects through a women's group that qualified for Uwezo Funding.
She said the income enabled her to provide for her family and educate her children.