Four arrested as police foil ATM robbery in Ruiru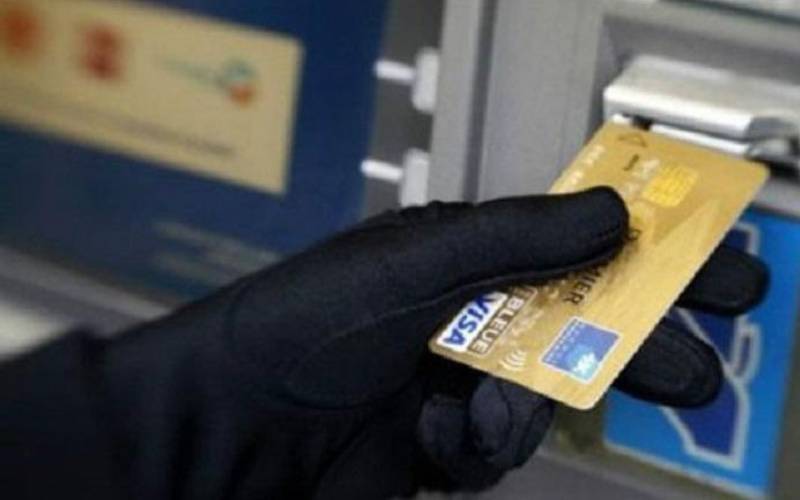 They would have laughed all the way from the bank but luck was not on their side.
Detectives from Directorate of Criminal Investigation have today arrested four suspects, among them two security guards they said were attempting to steal from a Barclays Bank Automated Teller Machine in Ruiru, Kiambu County.
One of the guards works for KK Security and the other G4S. A bodaboda operator and the fourth man were arrested together with the guards after attempts to empty the ATM failed.
Police seized a mobile phone suspected to have been used by the suspects and a bag in which they would packed their loot. They also impounded a motorbike that was on the standby.
"The four; 37-yr-old Hillary NG'ENO of KK Security at Runda, 31-yr-old Jared NYANG'AU (G4S Ruiru), 34-yr-old Douglas MOMANYI (Bodaboda rider) & 43-yr-old Jacob BARASA were ambushed by the detectives in the act, after several attempts to empty the ATM backfired," posted DCI on their Twitter handle.
The four are in custody as police launch investigations.
Earlier this week, the DCI announced that a suspected mastermind of identity theft, who allegedly stole over Sh2.2m through ATM was arrested in Thika.
Security guards manning various Automated Teller Machines were recruited by the suspect, whom police named as Robert Mwaura Mwita.
According to the DCI, Robert would send secret withdrawal codes to security guards to withdraw money from unsuspecting banker's accounts and share out the loot.
A month ago policemen stole Sh72 million at Barclays Bank ATM in Nairobi West. Arrests have been made, some of the suspects arrested and charged.