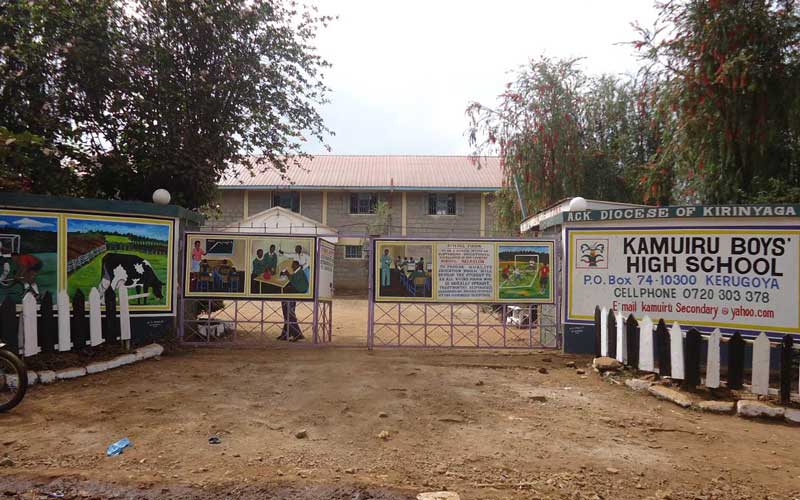 At least 17 students and a cook were rushed to hospital after inhaling toxic fumes when Kamuiru Boys High School in Kirinyaga Central Sub-County caught fire. The victims were taken to a private hospital in Kerugoya town where they were treated and discharged after several hours of observation. The fire, which razed down two dormitories shortly before 8 pm on Thursday, left 160 students in the cold. Property of unknown value was also lost in the incident that occurred as students attended their evening classes.
SEE ALSO: Private school transforms into farm to beat corona crisis
County Fire Fighters arrived at the school late. "We received information about the incident late and when we arrived at the school, the dormitory had already been destroyed by the fire, "said John Kiama, the head of the fire department.
Electric fault
County Director of Education Margaret Mwirigi said the situation had been managed. "Since the students who had inhaled the toxic gases from the burning dormitory have been treated and discharged, learning is to continue as usual. Alternative accommodation has been organised for the affected students, "she said.
SEE ALSO: Waiguru-allied MCAs kicked out of House
Mwirigi said although an electric fault was suspected to have caused the evening fire, investigators are on the ground to establish the actual cause. The scene has since been secured by detectives as learning resumed. Yesterday, worried parents thronged the school to see their children. They held an impromptu fund raiser to assist the students who lost all their belongings during the incident. Principal Stephen Muchiri was at hand to contain the anxiety. Jamleck Muthee, whose two sons are students at the school, said he did not sleep on learning about the incident. "I left home at dawn to be here since I had no idea if my sons were safe, "he said.