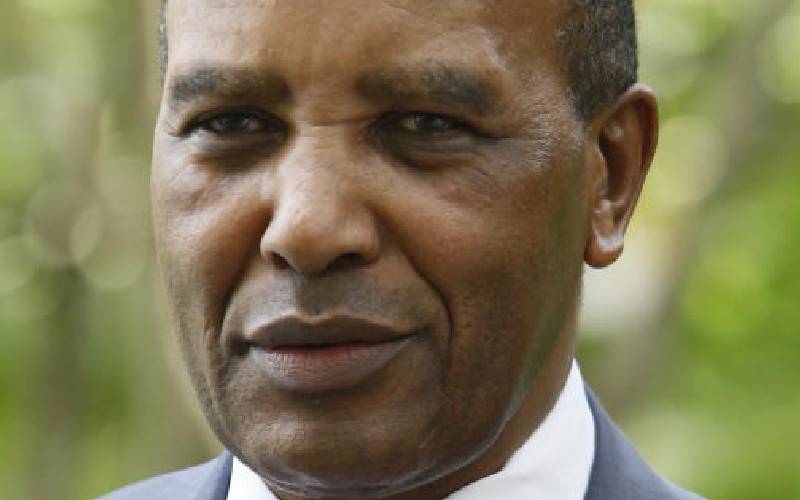 Governor Francis Kimemia (pictured) has announced plans to ban the sale and consumption of miraa (Khat). The county also plans to reduce the number of bars by half from the current 1,300. Mr Kimemia accused youths of idling in miraa dens instead of working.
SEE ALSO: Meru demands lion's share of miraa funds
"We will not allow this to happen again. We cannot have our youths wasting time chewing miraa and "muguka" instead of working. We will ban the sale and consumption of this drug that is why I order a legal framework to be put in place immediately," the governor said in Ol Jororok. The governor lamented that miraa had infiltrated schools in the region and had as a result affected education standards. "Our students have now taken to alcohol and chewing of miraa. As long as I am the governor, this will not happen again," he posed. The governor directed Education and Social Services Executive Faith Mbugua to put up a legal framework to control the two sectors in collaboration with national government agencies. "We cannot have over 1,300 bars in the region, which is much higher than the number of schools and churches combined," he said.
SEE ALSO: Why Chewing or Miraa has been banned at Statehouse
He announced that the County Liqour Licensing Board had been disbanded following a sharp rise in alcohol outlets, and that plans were underway to amend the County Alcohol Control and Drinking Act to have the sector controlled by his office. "This is one of the steps that we have taken so that we can get rid of this alcohol and drug menace. We cannot have a board that is collecting revenue and at the end, it is just benefiting some few individuals. The Act will be amended, a directorate will be running the sector," he said. He blamed the board for the proliferation of bars in the past one year, saying the number had doubled under its watch.